Do Deep Ocean Microbial Communities Degrade Plastic?

With support from the NSF 2026 Idea Machine program collaborative grant, an interdisciplinary team including Microbiome Center affiliates Emil Ruff and Jessica Mark Welch will investigate the processes that affect plastics once they enter the ocean. Principal Investigator Rut Pedrosa Pàmies of the MBL Ecosystems Center says "the main goal of the project is to understand the physical modification and biochemical transformation of plastic by microbial communities in the deep ocean."
Do you have news of a microbial nature that you would like to share? Don't hesitate to contact us at The Microbiome Center.



Events
Microbial Ecology and Microbiome Journal Club

Join Emily and Keven, hosts of the MEM club, to discuss papers related to microbial ecology and the microbiome! Meetings take place biweekly, the next is set for November 17th at 1.300 CST and the paper is titled "Closed microbial communities self-organize to persistently cycle carbon" . If you'd like to Zoom attend and hear about the papers to be discussed, JOIN their listserv.
---
"Deconstructing Mechanisms of Diet-Microbiome-Immune Interactions"

Virtual Seminar featuring Peter Turnbaugh, PhD, UCSF and hosted by the Committee on Immunology at UChicago, November 30th at 4pm CST. ATTEND

---



Stories of a Microbial Nature


Microbes cling to life in some of Earth's most extreme environments, from toxic hot springs to high-altitude deserts. These 'extremophiles' include organisms that can survive near-boiling heat or near-freezing cold, high pressure or high salt, as well as environments steeped in acids, alkalis, metals or radioactivity. Read more. Credit: Amber Dance
---
Microbial diversity below the seafloor is as rich as on Earth's surface - For the first time, researchers have mapped the biological diversity in marine sediment. Read More. Credit: NSF Public Affairs




BSD Funding Opportunities has assembled a portfolio of Covid19 related funding opportunities for researchers at UChicago and beyond. The current list can be accessed here. They have also published and collated guidance from Federal and other agencies for current funding applicants and recipients.




Positions - Postdoc Focused

Woods Hole Oceanographic Institution is currently searching for two Postdoctoral Investigators to join the Biology Department to study marine planktonic ecosystems. Read more and apply
---


Dr. Yijun Sun of the Dept. of Microbiology and Immunology at the University at Buffalo is seeking postdocs in the areas of bioinformatics and machine learning methods for genomics and microbiome research.
APPLY

---

Dr. Leigh Greathouse of the Robbins College of Health and Human Science at Baylor University, Waco, Texas, is seeking a postdoc to conduct biostatistical research looking at the interactions between diet and the human gut in colon cancer.
APPLY
---

Dr. Esra Sahingur of the University of Pennsylvania School of Dental Medicine is recruiting a postdoc to join work on innate immunity, inflammation, ubiquitination and host-microbiome interactions in the oral cavity health and disease and in aging and diabetes.
APPLY
---

The Bullman Laboratory in the Human Biology Division at the Fred Hutchinson Cancer Research Center is recruiting a highly motivated Postdoctoral Fellow with expertise in murine models of cancer and mammalian cell biology to join their tumor microbiome efforts. An interest in microbiome research is required but hands on experience is not required as ample training can be provided.
APPLY

---





Funding

NOSTER & Science Microbiome Prize
Deadline for Entries: 24 January 2021
Funding Available: $25,000 prize for essay submission

The NOSTER Science Microbiome Prize is an international prize that rewards innovative research by investigators, under the age of 35, who are working on the functional attributes of the microbiota.

APPLY
---


The Moore Inventor Fellows – 2020-2021

Nominations must be received by 7:00 p.m. CDT Monday, November 16, 2020
Funding Available: $200,000 per year for three years. In addition, the foundation will provide the host institution with $25,000 each year to cover costs associated with administering the grant, resulting in a total three-year award of $675,000.

The Foundation seeks to support people who create new tools, technologies, processes, or approaches with a high potential to accelerate progress in the foundation's three main areas of interest: scientific research, environmental conservation and patient care. UChicago applicants from the Pritzker School of Molecular Engineering, the Physical Sciences Division and the Biological Sciences Division are invited to apply via nomination.

APPLY/NOMINATE


---
Ecology and Evolution of Infectious Diseases - EEID
Multiagency program led by NSF
Full Proposal Deadline(s) (due by 5 p.m. submitter's local time): November 18, 2020
Funding: $24M is available for up to 12 awards in FY21.

Proposals must seek to quantitatively model, compute and decipher pathogen transmission between hosts, including but not limited to humans, other animals and plants. Projects should be broad, interdisciplinary efforts that go beyond the scope of typical studies. Proposals for research on disease systems of public health concern to developing countries are strongly encouraged, as are disease systems of concern in agricultural systems.
US applications submit via your institution at Grants.gov, FastLane or Research.gov.
RFA
---
Lewis and Clark Fund for Exploration and Field Research
Application Deadline:
November 16, 2020 for applications; letters of support due November 12, 2020
Funding Available: ~
$5,000
The Lewis and Clark Fund
encourages exploratory field studies for the collection of specimens and data and to provide the imaginative stimulus that accompanies direct observation. Awards are available to US Resident graduate students studying in the US, in fields including but not exclusive to: archaeology, anthropology, biology, ecology, geography, geology, linguistics, paleontology, and population genetics.
APPLY
Microbiome Center Affiliates
---
Allen Liu, X.-J., Pold, G., Domeignoz-Horta, L. A., Geyer, K. M., Caris, H., Nicolson, H., Kemner, K. M., Frey, S. D., Melillo, J. M., & DeAngelis, K. M. (2020). Soil aggregate-mediated microbial responses to long-term warming. Soil Biology and Biochemistry, 108055. https://doi.org/10.1016/j.soilbio.2020.108055
---

Gebhardt, M. J., Czyz, D. M., Singh, S., Zurawski, D. V., Becker, L., & Shuman, H. A. (2020). GigC, a LysR-family Transcription Regulator is required for cysteine metabolism and virulence in Acinetobacter baumannii. Infection and Immunity, IAI.00180-20, iai;IAI.00180-20v1. https://doi.org/10.1128/IAI.00180-20
---
Schuster, B., Junkin, M., Kashaf, S. S., Romero-Calvo, I., Kirby, K., Matthews, J., Weber, C. R., Rzhetsky, A., White, K. P., & Tay, S. (2020). Automated microfluidic platform for dynamic and combinatorial drug screening of tumor organoids. Nature Communications, 11(1), 5271.
https://doi.org/10.1038/s41467-020-19058-4

---
Zattara, E. E., & Özpolat, B. D. (2021). Quantifying Cell Proliferation During Regeneration of Aquatic Worms. In D. J. Carroll & S. A. Stricker (Eds.), Developmental Biology of the Sea Urchin and Other Marine Invertebrates (Vol. 2219, pp. 163–180). Springer US. https://doi.org /10.1007/978-1-0716-0974-3_10
---
Preprints

Discovering plasmids in metagenomes based on genetic architecture
Michael K Yu, Emily C Fogarty and A. Murat Eren
bioRxiv. posted 1 November 2020, 10.1101/2020.11.01.361691
http://biorxiv.org/content/early/2020/11/01/2020.11.01.361691
---
Commentary
Arkhipova, I. R. (2020). Metagenome Proteins and Database Contamination. MSphere, 5(6), e00854-20, /msphere/5/6/mSphere854-20.atom. https://doi.org/10.1128/mSphere.00854-20
---
Reviews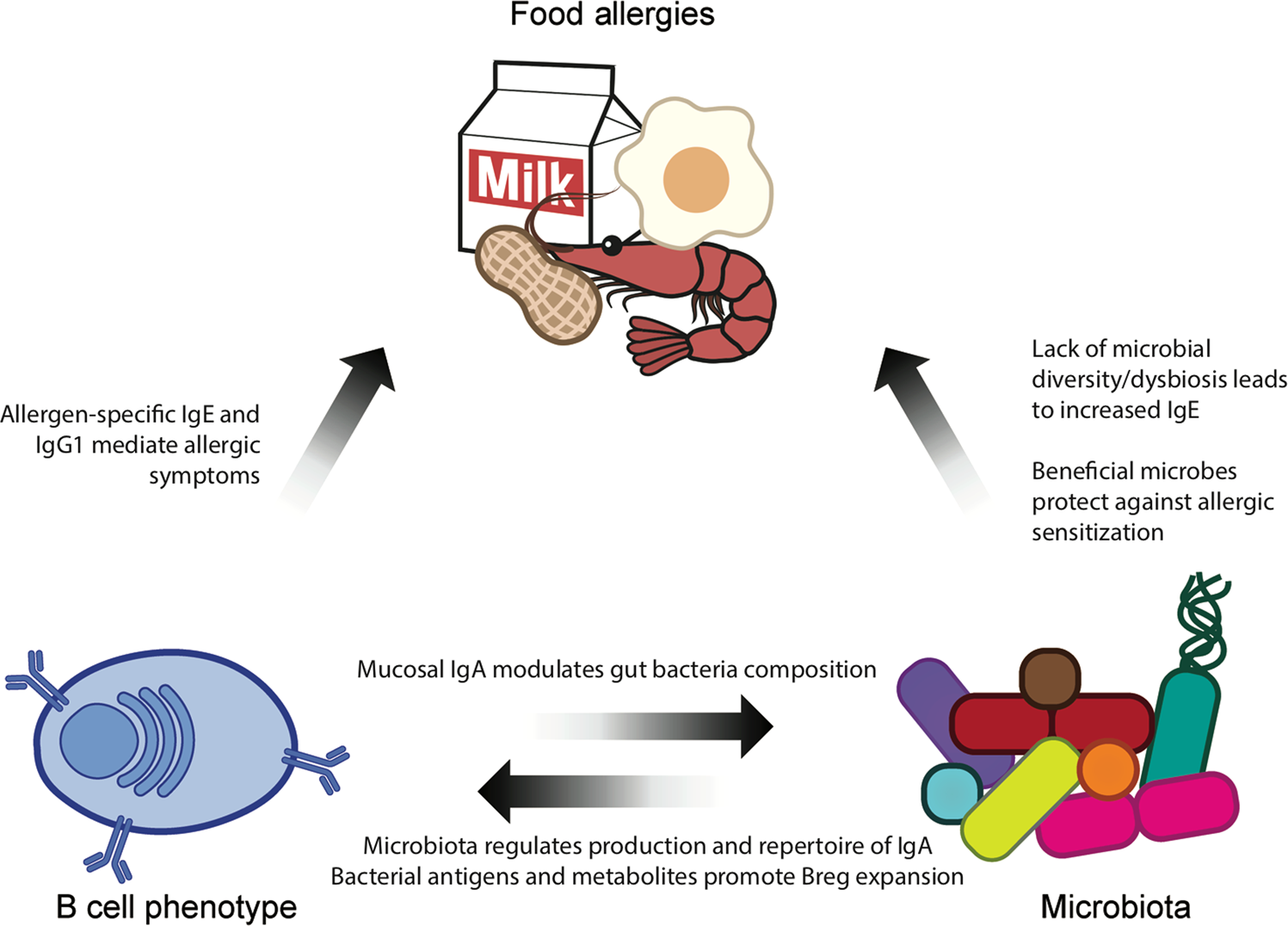 Campbell, E., Hesser, L. A., & Nagler, C. R. (2020). B cells and the microbiota: A missing connection in food allergy. Mucosal Immunology. https://doi.org/10.1038/s41385-020-00350-x






---
UChicago
Pandey, S., Gruenbaum, A., Kanashova, T., Mertins, P., Cluzel, P., & Chevrier, N. (2020). Pairwise Stimulations of Pathogen-Sensing Pathways Predict Immune Responses to Multi-adjuvant Combinations. Cell Systems, S2405471220303690. https://doi.org/10.1016/j.cels.2020.10.001


---
Enjoy this newsletter?

Subscribe