Young Asians Setting Out to Change the World - the Youth Mobility Index

Technology, especially with the convergent and viral force of the Internet, has accelerated not only the speed of communications, but with it, the ferocity of outbound and inbound travel for work, study and leisure. What was seen as transient before, is now seen as a choice: people choose to move and remain mobile.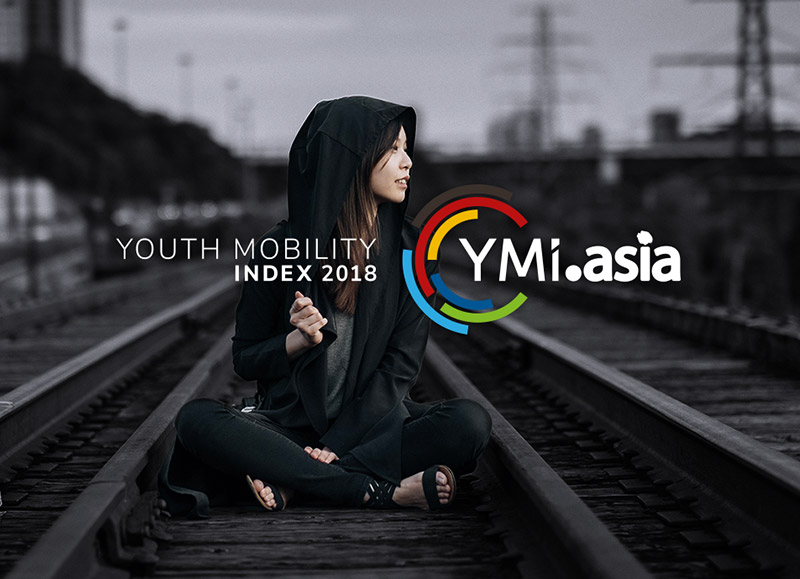 Increasingly, the younger generation is less inclined towards the amassment of property and tangible assets, especially those that would tie them down. Millennials are redefining value systems and breaking free. The youth are investing into life experiences: travel, adventures, knowledge, starting social enterprises, etc. Remaining mobile financially and geographically is replacing property ownership as a sign of success.

The Youth Mobility Index (YMI) framework aspires to provide a robust set of tools to measure, understand and cultivate mobility relevant for the younger generation, and thus the future of the socio-economic environment for a locality. The YMI framework hopes to also inspire enhanced regional collaboration, government policies, and corporate behaviours to support mobility as a competitive advantage shared across Asia in a brain-sharing paradigm.

The high correlation rate between YMI and the other widely cited indices, such as the Global Competitiveness Index (GCI) and the Human Development Index (HDI) confirms a solid basis for comparative studies. In the inaugural YMI 2018 rankings, 20 localities across Asia are looked at, the Asian tiger and tiger cub economies, the Tiger-range countries as well as other groupings. Further areas of study and in depth qualitative analysis have been identified to inform improvements for the upcoming years.

To commemorate the first decade of .Asia, and building on our decade long dedication and knowledge in supporting youth engagement and development in Asia, a special taskforce was commissioned to look into an initiative that could become a beacon for DotAsia into the future. We have great aspirations for YMI to become a tool that could support young innovators in Asia – to help young Asians setting out to change the world!

DotAsia believes that a collaborative Asia means a peaceful and prosperous Asia. We are in the Asian Century. The mission of DotAsia is to operate a global Internet infrastructure (the .Asia TLD) with regional significance to support Internet development and adoption across Asia. The vision of DotAsia is that through the cultivation of a collaborative Internet community in Asia, we could inspire a collaborative Asia. Mobility enhances understanding, encourages interchange and promotes tolerance across the diverse socio-cultural landscape of Asia, enabling a platform conducive to collaboration.