Young Asian kiteboarders make their mark in the Youth Olympics Qualifiers in Thailand with China, Philippines, Australia and New Zealand going to Buenos Aires

The inaugural Youth Olympics Qualifiers for Kiteboarding recently concluded in Thailand with 4 qualifiers making it to the Youth Olympics in Buenos Aires in October. It was 5 days of intense competition with riders showcasing their skills and agility to make it to the biggest of world stages. Riders came from Japan, Thailand, and Philippines to name a few, and this may just be the beginning of something special for them to embark on. The Philippines' Christian Tio (

http://www.christiantio.asia/

) secured an inaugural kiteboard racing spot for his country after the tightest of finishes. He was even featured on CNN when he returned back home. Full list of results can be found at https://thailandyog.asia/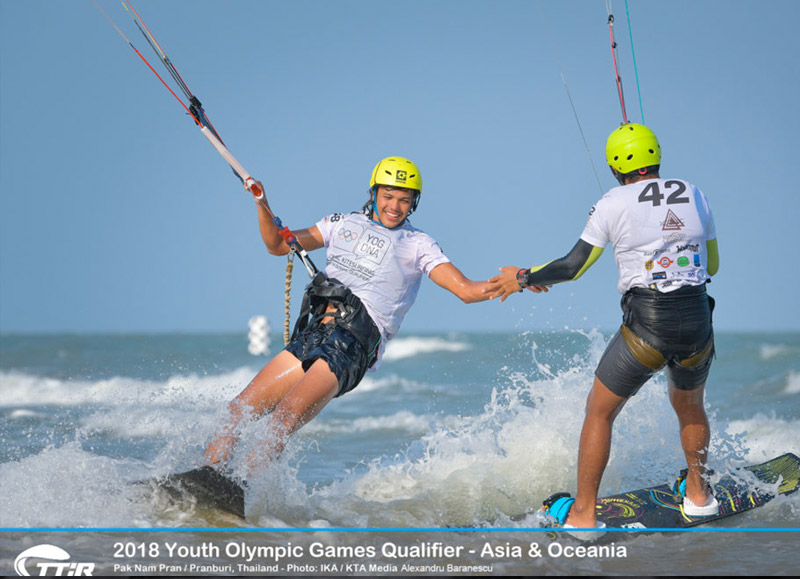 .Asia collaborated with Kiteboard Tour Asia, (www.kiteboardtour.asia) who were in charge of staging the event, to set up the official website for the event and also provide each rider with his/her very own online profile. Going forward, this will be a great way for the riders to communicate with their fans, the media and have their own virtual platform to look back on their riding memories. In the coming months, .Asia plans to hold a webinar for the riders on how to update their website with the latest news and results too.

The chance to showcase your talent in the region has never been easier. With more than 2 billion current Internet users (48.1% of the global share) and 2.2 billion expected for 2020, Asia is the place to be for talented individuals. Some talented creatives have already started their online profile. ALIAKE, (www.aliake.asia), is a Japanese band who have embraced an online platform where they share information about their schedule, share pictures and have some contact information. Similarly, Angelina Hirawan (angelinahira.asia), a girl who wants to unite the world through her singing is also using an online platform to spread her music.

.Asia will continue to support the four riders as they start their preparation for the big event in Buenos Aires. They will be waving the Asia flag there bringing the medals home! Go Asia!