Dear Lucy,

I am hoping to finish my thesis research this Fall and I am trying to organize my timeline so I can meet ideal deadlines and effectively communicate to my committee. Can you provide me with the forms and dates needed for a Fall 2021 completion timeline?

Sincerely,
Thesising Theo

Dear Thesising Theo,

So great to hear you are planning to complete your research and defend your thesis this Fall semester! The ideal deadlines for completing your thesis in the fall are outlined below along with the required forms to turn in to the EVSS office:

Fall 2021 Graduation Timeline:

October 11th: Last day to submit your written draft to your advisor for edits

October 25th: Last day to provide your committee with a written draft of your manuscript that has been approved by your primary advisor

November 8th: Last day to turn in your
notification of defense
form to the EVSS office. This form should be turned in two weeks prior to your defense.

November 22nd: Final day to defend research

December 6th: Last day to turn in your
thesis release form, successful defense
form, signed title page and submit your thesis to ProQuest
It's a great idea to talk to your advisor at the beginning of the semester and set deadline goals together. Please reach out to the office with any questions!

Best,
Lucy Davis
EVSS Program Coordinator
davislh@cofc.edu
NOTE FROM THE OFFICE
Virtual Office Hours: Lucy Davis
Tuesdays 10:00 am -12:00 pm

Meeting ID: 343 074 906
Password: 645756

Ask questions about your graduation timeline, classes, navigating online teaching/learning, research challenges, etc.
Students are welcome to contact office GA Amanda Namsinh
(namsinha@g.cofc.edu) with questions as well.
EVSS New Student Orientation:
Monday, August 23rd

8:30 AM - 3 PM
Location: Stono Preserve
CHECK IT OUT
Google Calendars
CofC College Reads Book: The Story of More



The College Reads! book selection for 2021 is The Story of More, by Hope Jahren (2020). The Story of More grew out of a class Dr. Jahren was teaching on climate change, and a desire to translate data about the consequences of our population growth on the planet. In concise, highly readable chapters, she takes us through the science behind key inventions from electric power to large-scale farming to automobiles that release greenhouse gases into the atmosphere. She explains the consequences of global warming from superstorms to rising sea levels and the actions that we all can take to fight back. The Story of More is an essential primer on climate change and the mechanisms that drive it.

The author, Dr. Hope Jahren, is an award-winning scientist who has been pursuing independent research in paleobiology since 1996, when she completed her PhD at University of California Berkeley and began teaching and researching first at the Georgia Institute of Technology and then at Johns Hopkins University. She is the recipient of three Fulbright Awards and is one of four scientists, and the only woman, to have been awarded both of the Young Investigator Medals given within the Earth Sciences. She was a tenured professor at the University of Hawaii in Honolulu from 2008 to 2016, where she built the Isotope Geobiology Laboratories, with support from the National Science Foundation, the Department of Energy and the National Institutes of Health. She currently holds the J. Tuzo Wilson professorship at the University of Oslo, Norway.

Dr. Jahren will participate in a virtual visit to campus will on Oct. 25-26, 2021. A public talk will be livestreamed into the Sottile Theater on Monday, Oct. 25, at 7 p.m., followed by a Q&A. Dr. Jahren will virtually visit classes on Tuesday, Oct. 26, 2021.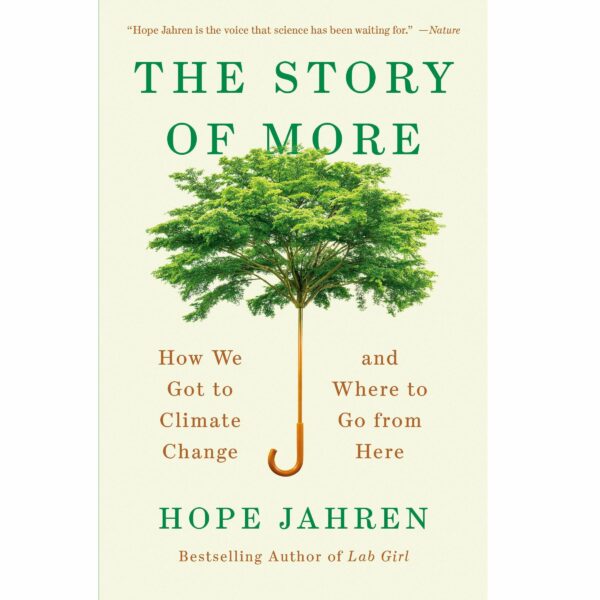 INTERNSHIP/ASSISTANTSHIP OPPORTUNITIES
The Career Center: Financial Wellness Graduate Assistant
REACH Program Graduate Assistant
Health Education: Wellness Graduate Assistant
Visit the EVSS website here for a complete list of job announcements!
FELLOWSHIP and PHD OPPORTUNITIES
Climate Adaptation and Assessment Fellow - Aspen Global Change Institute
Lead a systematic assessment involving literature review and efficacy research for green infrastructure to support coastal adaptation to climate change.

Coordinate project team meetings, meetings, communications, and engagements related to coastal and national assessment activities

Collaborate on other Climate services and programming at AGCI

Requirements:

Graduate degree in environmental science or related field

Experience with climate change impacts and response

Scientific and public communication skills, both written and verbal

Pay: $60,000 - $70,000

Click here for more details and for information on how to apply
PhD Graduate Research Assistantship – Clemson University
Dr. Amy Scaroni (Forestry and Environmental Conservation) and Dr. Sarah White (Plant and

Environmental Sciences) are recruiting a PhD student in applied ecology and remediation science to start either in August 2021 (preferred) or January 2022

Advance the science and practice of floating treatment wetlands (FTWs) in brackish systems, with a goal of providing a preliminary understanding of how nutrient dynamics within brackish waters influence FTW plant productivity and contaminant mitigation potential

Investigate various aspects of FTWs, including habitat value, microbial community composition, and plant suitability across nutrient and salinity gradients.
Margaret A. Davidson Graduate Fellowships for the National Estuarine Research Reserve System
All Davidson Fellowship projects must be conducted in coordination with a research reserve, specified in the application, and designed to address one of the reserve's priority management questions.

One fellow will be selected for each of the 29 reserves for a two-year duration
Visit the EVSS website here for a complete list of job announcements!
FULL TIME JOB OPPORTUNITIES
Nutrition Educator - Beaufort Clemson Extension Office
Provides intensive nutrition education (one-on-one and to groups) to limited resource audience

Recruits, organizes and trains volunteers

Works with State EFNEP Team and other organizations to implement and improve the Program

Mentors junior agents in program delivery and reporting requirements
Requirements: experience with public speaking, community engagement, nutrition and must have a drivers license

Annual salary: $30,000 - $35,000

Application closes 8/24/2021 5:00 PM EST
Energy Analyst: Coastal Conservation League
Location: Charleston, South Carolina

Full-time

Research and analyze issues that arise in electric utility resource planning, ratemaking, energy efficiency, renewable energy, and energy equity

Identifying regulatory barrier to deploy clean in energy in South Carolina
Assessing near and long-term electric sector clean energy potential and strategies in SC
Organize and participate in meetings with utilities, regulatory staff and other government staff, business leaders, academic institutions, non-government organizations and media relating to utility policy and regulation
Click here to access the job listing and to apply
Visit the EVSS website
here
for a complete list of job announcements!
PART TIME JOB OPPORTUNITIES
Upper School Science Teacher - Part-time with potential to extend to a full-time position.
Only will be teaching two biology classes

Location: Mount Pleasant at the University School of the Lowcountry

This is an independent school so there is flexibility in terms of curriculum, field trips, and specialty
Visit the website to see the full listing and to apply: www.uslowcountry.org
Roving Interpretive Aide: Charleston County Parks
Under the direction of the Natural History Interpretation Coordinator, the Interpretive Aide will educate park patrons on a wide variety of issues including shorebird nesting, dune erosion, fishing line recycling, and other environmental issues by engaging patrons in short discussions at a stationary post utilizing skulls, feathers, photos and other objects.

Pay $13.50 an hour;

20 hours per week

Duration: Seasonal through the end of 2021

Find more information about this job posting, click here
Visit the EVSS website here

for a complete list of job announcements!
CONFERENCES AND WORKSHOPS
Sustainability Workshop by Norman Foster Foundation
Work with experts, practitioners and academics to explore sustainable solutions for overarching topics such as climate change, the use of energy and resources, and their local and global implications.

The Workshop will take place in Madrid from 18-22 October 2021
Ten grants will be awarded to a selection of exceptional students from around the world to attend and work on collaborative projects throughout the week-long program. These grants will cover all visa, transportation and accommodation costs associated with the workshop
Open Call for applications which poses the following question: How can the field of design shift its relationship with sustainability from one of scarcity and limitation towards abundance and possibility?
The deadline for submissions is Monday 30 July 2021 24:00 CEST (Madrid time). For any additional information, you can refer to the NFF website: www.normanfosterfoundation.org
VOLUNTEER OPPORTUNITIES
Check out the following organizations for upcoming volunteer events:
STONO PRESERVE SPOTLIGHT
Thank you for a great year! Join us this Fall for garden volunteer days.
Stono Fall 2021 Volunteer Days:
Sunday, Aug. 29th 2 - 4PM
Sunday, Sept.12th 2 - 4PM
Sunday, Sept. 26th 2 - 4PM
Sunday, Oct. 10th 2 - 4PM
Sunday, Oct. 24th 2 - 4PM
Sunday, Nov. 7th 2 - 4PM
Sunday, Nov. 21st 2 - 4PM
Find us on Facebook, Instagram, and our website below:
ANNOUNCEMENTS
Add the MESSA Google Calendar to yours here!
Questions? Email us at messa@cofc.edu

Welcome back party scheduled for Friday, September 10th!

MEET YOUR FALL 2021-SPRING 2022 MESSA BOARD:


President: Nicole Killen
Vice President: Jackson Barratt Heitmann
Secretary: Kristin Horn
Volunteer Coordinator: Alyssa Lundy
Treasurer: Kayla Squiggins
Public Liaison: Emmi Palenbaum
Social Chair: Haley Kenyon
YOUR BI-WEEKLY LOL
HAPPY BACK TO SCHOOL WISHES FROM BAXTER!