PATHS Conference Applying Evidence to Prevent Violence will be held May 28-29, 2018 at the Ramada Plaza Regina. For information regarding the discounted rate for members and students call 306-522-3515.
Registration is now open! Click here to register.

---
Sexual Violence Forum
February 28th, 2018

Price: $50 per person

Tornoto, Canada
When it comes to sexual violence, lack of consent is not simply a miscommunication between people that can be addressed through education

In this one-day forum, we discuss the role of marginalization, power imbalances, privilege and accompanying notions of entitlement, and the many ways in which social disparities inform "consent" and patterns of sexual violence.
Click Here for more information.
---
Vicarious Trauma - Strategies for Resilience
February 28th, 2018 (9AM - 4PM)
Price: $209.00 (*early rate) $235 (regular rate)
*Early rate expires February 07, 2018
Saskatoon, Saskatchewan - Radisson Hotel
Trainer: Trish Harper, MSW, RSW
Description:
Helpers regularily encounter stories and symptoms of trauma in their roles. There is growing evidence that the impact of directly supporting others through expereinces of trauma goes beyond burnout or fatigue. The toll of witnessing intense human experiences and emotions can contribute to a negative transformation of the helper's own sense of safety, and of being competent and purposeful. This workshop will provide participants with the opportunity to examine their own experience and become aware of the signs of both vicarious trauma and vicarious growth. Participants will develop a personalized plan to repair negative effects as well as accelerate their resilience.

Target Audience:

This is an introductory-intermediate level workshop intended for Social Workers, social service and health care professionals, teachers, and anyone working in the helping profession.

Method of Delivery:

Lecture, personal reflection, video, case study exercises, skill development and small group discussions.

Learning Objectives:

At the end of this workshop participants should be able to:
Describe the process of vicarious impact on a helper from working with trauma.

Distinguish between the concepts of secondary stress, vicarious trauma and vicarious resilience.

Identify key vulnerabilities and strengths in one;s own practice as a helper.

List strategies for the transformation of vicarious impact into resilience.
For more information or to register for this course, click here.
---
Insitute of Aboriginal People's Health: Strategic

Priorities and Planning for Healthy Communities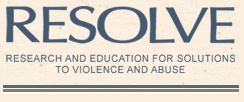 February 2, 2018
Time: 2:30pm
Where: University of Regina
(Administration Humantities (AH) Room 527)

Carrie Bourassa is a Chair in Indigenous & Northern Health and Senior Scientist at Health Sciences North Research Institute in Sudbury, Ontario and the Scientific Director of the Institute of Aboriginal Peoples' Health at the Canadian Institutes of Health Research.

Dr. Bourassa is an Indigenous community-based researcher and is proud to be the successful Nominated Principal Investigator on two Canada Foundation for Innovation Grants that funded the Indigenous Community-based Health Research Lab in 2010 (re-named Morningstar Lodge) and most recently in April 2016 the Cultural Safety Evaluation, Training and Research Lab at FNUniv.

Join us for a presentation on Aboriginal People's Health.

Seating is limitied. Please RSVP at cah@uregina.ca
---
Data Visulaization WorkShop

June 19th, 2018
8:30-5:00pm
Park Town Hotel
Saskatoon, Saskatchewan
Tickets Range from $150-$400
Lunch Included
The workshop will address principles of data visualization, report, and slideshow design that support legibility, comprehension, and retention of our data in the minds of our clients.

Together we will focus on how to make visual sense of data and distribute it in a way that readers will discuss, remember, and love, including dashboards, infographics, and simple interactive games.

Attendees will receive loads of handouts and materials exclusively available to workshop participants that will guide you through the tried-and-true process of developing visuals that teach, engage, and make you look like a rockstar.
For more information or to register,
click here
.
---
Canadian Domestic Violence Conference
The Canadian Domestic Violence Conference 5 is a national showcase of ground-breaking grassroots initiatives that address intimate partner violence.

The ultimate goal of this progressive and formative conference is to strengthen and enrich those individuals who confront domestic violence and to challenge the current social determinants of domestic violence.
We're excited to announce a terrific conference program that will include the following:
Opening plenary with Dr. Holly Johnson from the University of Ottawa

A screening of the documentary film, A Better Man, followed by a discussion featuring the film's co-director, Attiya Khan.

A keynote presentation by Dr. Dawn Memee Lavell-Harvard, director of the First Peoples House of Learning at Trent University

A closing plenary panel discussion (featuring Dr. Leslie Tutty, Dr. Katreena Scott, Dr. Verona Singer & Dr. Diane Crocker) focused on the official launch of a new book, Innovations in Interventions with Intimate Partner Violence: Research and Practice

Three one-day pre-conference workshops to choose from on March 20 & 21

And finally, almost 90 concurrent workshops (with over 150 presenters) to enhance your learning and professional development. This is the largest number of workshops in the history of the conference.