Services and Support
Open Calls and Surveys
"Open Call to Teenagers"- COVID-19 Solutions

-

here
Survey: Disruption to Work During the COVID-19 Crisis Research

-

here
Age Action
has launched a COVID-19 Hardship Fund in conjunction with the Irish Red Cross to respond to the immediate needs of older people in vulnerable situations across Ireland experiencing additional hardship as a result of the COVID-19 health crisis. Read more
here
.
For applications and further details go on the Irish Red Cross website here.
Funding to Tackle Illegal Dumping
The Minister for Communications, Climate Action and Environment Richard Bruton announced on Wednesday the 22nd of April that €1m of funds from the Anti Dumping Initiative will be ring-fenced to support efforts to tackle a reported increase in illegal Dumping during the current COVID-19 crisis. Read more here.
€10 Million ICT Funding for Schools
The Department of Education and Skills announced a €10million package for schools to support the provision of IT equipment to students who don't have access to technology. This will help to support students with continuity of learning during the period of school closure.
Schools will also be provided today with guidance on continuity of learning for students with special educational needs and for students at risk of educational disadvantage. Read more
here
.
The new Business Continuity Voucher, now open for applications. is available through Local Enterprise Offices and is designed for businesses across every sector that employ up to 50 people. The voucher is worth up to €2,500 in third party consultancy costs and can be used by companies and sole traders to develop short-term and long-term strategies to respond to the COVID-19 pandemic. For more info or to make an applications click
here
.
Stability Programme Update 2020
The Minister for Finance and for Public Expenditure and Reform, Paschal Donohoe T.D. published the Government's
Stability Programme Update 2020
(SPU)
. The SPU sets out a macroeconomic and fiscal scenario for the period 2020-2021 which incorporates the impact of the COVID-19 pandemic.
Read more
here
.
The HSE have 16 Community Assessment Hubs now up and running around the country, with more opening shortly. If you have or are suspected of having COVID-19, your GP will refer you to a hub for a face to face appointment with a GP.
Read more
here
.
Rape Crisis Helpline
The Rape Crisis Network of Ireland is working closely with Rape Crisis Centres around Ireland to provide regularly updated details on supports available to sexual violence survivors during this difficult period. Information can be found here.
Galway Rape Crisis Centre Helpline: 1800 35 53 55
National Rape Crisis 24-Hour Freephone: 1800 77 88 88
One Parent Family Payment
If a One Parent Family recipient is no longer receiving maintenance for their child due to the other parent losing their job during the COVID-19 pandemic, the One Parent Family recipient should contact their local Intreo Centre to request a
12 weeks payment. See more details here and
here
.
The Minister for Transport, Tourism and Sport, Shane Ross, has announced the details of the legislative steps he has taken in support of the necessary closure of a range of
Road Safety Authority services
as result of the ongoing COVID 19 situation. Read more
here
.
The An Post newspaper delivery service in urban and rural areas is now available. You can subscribe to your newspaper of choice and An Post will deliver the newspaper. For older people the delivery of the newspaper will be free. They will deliver the paper daily – except for weekend papers which will be delivered on Mondays. Click
here
to find out which newspapers are available and how to sign up.
Irish Wheelchair Association - Transport to Tests
The Health Service Executive and Irish Wheelchair Association are working together to bring a new community-based testing service for COVID-19 to vulnerable adults using Irish Wheelchair Association's fleet of buses. Read more here.
Social Housing applicants and applicants for the
Rebuilding Ireland Home Loan
should note that in light of the Covid-19 emergency, a temporary alternate arrangement has been put in place. Read more
here
.
If you have a safety or protection concern for a vulnerable adult or you feel you yourself are at risk of abuse
you can contact the Galway based HSE Safeguarding service at Safeguarding.cho2@hse.ie and on 091-748432.
You can also contact Safeguarding Ireland on 061 461 358 or at info@safehuardingireland.org. See more
here
.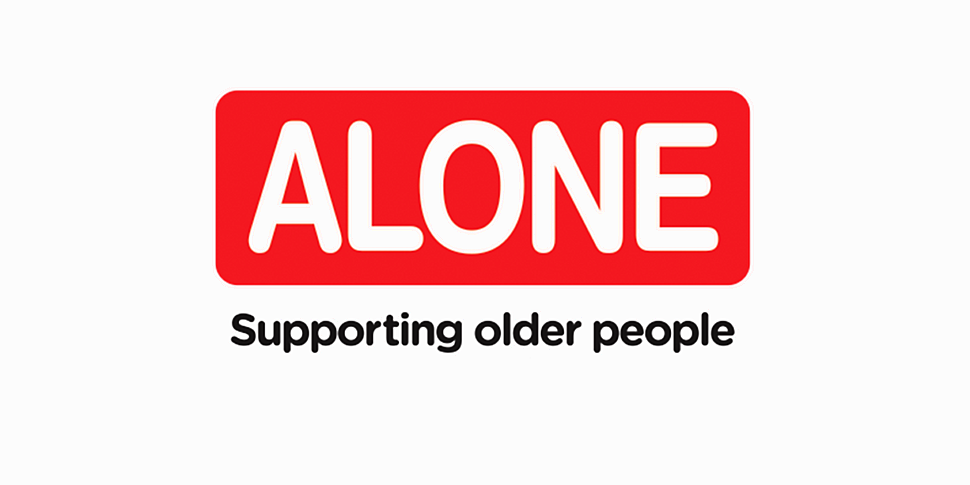 Seniors Alert Scheme Befriending Service
A new befriending phone-call initiative will support participants of the Seniors Alert Scheme. The initiative will allow older people to receive a regular phone call to check on their wellbeing and needs during the current COVID-19 emergency.
The befriending scheme will be operated in conjunction with POBAL and ALONE.
If you are not a participant in the Seniors Alert Scheme you can avail of the befriending service by contacting ALONE directly on 0818 222 024.
See further details here.
Social isolation due to COVID- 19 makes it harder for authorities to identify child abuse cases. That is why it is important for essential workers with potential access to family homes to be able to recognise signs of abuse and know where to report their concerns. Download the Tusla guide
here
.
An information leaflet has been developed to support people living with a long-term health condition. The leaflet can be downloaded
here
.
To promote daily physical activity at home among older adults who are currently cocooning due to COVID-19, Healthy Galway City and Healthy County Galway, in partnership with Galway Sports Partnership have adapted an Exercise Leaflet developed by HSE Physio Services in Cork, for use in Galway. Hard copies of the leaflet are available for distribution across Galway City. If you work with older people or have any suggestions in relation to distributing the leaflets within communities, please contact
healthygalway@gcp.ie
.
The leaflet can be downloaded here.
Resources and Support for Women
In response to the Covid-19 Pandemic, The National Women's Council of Ireland have created a list of resources and supports in relation to the needs of women during this time. This information can be found here.
The National Adult Literacy Agency (NALA) have developed a plain English guide to COVID19 words for anyone who has literacy difficulties and needs help understanding health terms.
The full list is available here.
NALA are also providing a free distance learning service to help people who struggle with reading and writing in this difficult time. Free online courses and phone tuition are available by Freephone 1800 20 20 65 or by Texting LEARN to 50050 or by visiting the NALA
website
.
Whether your organisation is open or not during COVID-19, Volunteer Ireland are developing many resources to help you learn more about volunteer management right now or to help be ready for when you group gets up and running again. Find the upcoming webinars
here
.
Planet Youth will be running online workshops on the 23rd, 28th, and 30th titled Parenting Your Teenager During COVID-19. F
or more information
go
here
.
While The Jigsaw face-to-face services are temporarily suspended, young people's mental health remains a top priority. The Jigsaw clinicians are busy developing articles, videos, animations and audio which will be published on the
website here
regularly. These will all reflect the changing environment we are in, providing information and support for young people, parents and guardians and those working with young people.
It can be hard to feel positive during this time of self isolation, lockdown and cocooning, especially when the future seems uncertain. That's why it's important to focus on the things we can control rather than those we can't.
The International Coaching Federation (ICF), Ireland, is running a series of free webinars each Wednesday lunchtime to help us to do just that. You can attend in listen mode only or ask questions if you prefer.
See more
here
.
GRETB Community Education
The Galway and Roscommon Education and Training Board GRETB have created a the GRETB Community Education YouTube channel. To watch video tutorials including art, fitness, wellbeing, cookery, upcycling and much more go here.
Young Social Innovators (YSI) calls for young people across Ireland to put forward solutions on how to respond to the challenges of coronavirus in their communities.
To sign up for this initiative, go
here
.
See further details
here
.
University College Cork has approved a social research project by Dr Joe Whelan, Dr Fiona Dukelow and Dr Tom Boland. They are interested in understanding people's experiences of work disruption, how they react and what they think of the current health crisis.

This survey is for people who have become unemployed or whose work has been disrupted by being put on hold or on reduced hours since the COVID-19 crisis in the Republic of Ireland.

In particular they are interested in:
Your experience of stopping work or losing a job.
How you have spent your time since the COVID-19 crisis.
Your hopes for the future in terms of work and employment.
What you think of the government response to the loss of jobs in the crisis.
Your opinions on work/life balance in light of the crisis.