Below please find:

Information Resources Stay up to date on - GCCN website
As part of the Covid-19 Community Response a dedicated community support helpline and service has been established by Galway City Council to assist at-risk members of the public in accessing non-emergency and non-medical supports and advice during the current public health emergency.
You can access these supports daily from 8am to 8pm by phoning the confidential phoneline on 1800 400 150 or alternatively, by emailing covidsupport@galwaycity.ie.
The helpline is focused primarily on ensuring that vulnerable members of the community or those living alone can access deliveries of groceries, medicine and fuels, and access social supports by phone or email.
---
Resources
Right now, many organisations and individuals are responding to an urgent situation – either our work has increased as a result of COVID-19 or perhaps staff and volunteer numbers have decreased as people are ill or self-isolating. No matter how urgent the situation feels, we need to take a moment to pause and prepare properly before recruiting volunteers. If we don't prepare properly, we could risk the safety of our clients, volunteers, staff and the public. See further details
here
.
Webinars on Managing Volunteers in an Emergency
Volunteer Ireland will be running webinars that will guide you on how to manage volunteers effectively during an emergency.
Click
here
to see the full list of webinars and to register.
To fill out the
Urgent Request for Your Organisation's Help Survey
go
here
.
How Businesses and Publicly Funded and Voluntary Bodies Can Help with Supplies and Services to Respond to COVID-19
Since COVID-19 arrived in Ireland, organisations have been contacting government bodies to offer to supply or donate goods and services. A central database of these offers is being created on behalf of the whole of the public service, including the HSE.

To that end, the Office of Government Procurement recently launched a webpage to facilitate these offers of assistance. See details here.

The form here can be used by businesses as well as publicly funded and voluntary bodies, including educational institutions, who wish to offer goods or services to assist in Ireland's response to COVID-19.
Government Announces Four-week Extension to Existing Fuel Allowance Season
The Government will be extending the Fuel Allowance season by four weeks - from Friday 10 April to Friday 8 May – in response to the COVID-19 emergency.
See details here.
New service allows self-isolating customers access cash without having to leave their homes or break their isolation
On 25th March Bank of Ireland has announced a new service designed to help customers self-isolating during the Covid-19 pandemic – including older customers and those in vulnerable situations – access cash for groceries, newspapers and other day-to-day expenses. See details
here
.
The comprehensive range of supports for Bank Of Ireland customers during the COVID-19 national emergency is available
here
.
The HSE recently recruited 262 extra nurses and 63 extra doctors to tackle Covid-19 in Ireland. Some of these healthcare professionals have moved home from abroad or have come out of retirement in hope of easing the Covid-19 pandemic. Those who travelled home from abroad won't be able to see their families for 14 days as they must self-isolate before hitting the frontline in Irish hospitals. Minister Simon Harris added that there are 'many more to come onboard'.
---
Doctors have expressed concern that patients with serious ailments or ongoing chronic illnesses may be ignoring their symptoms and avoiding visits to their GPs or Emergency Departments because of the Covid-19 outbreak. Dr Padraig McGarry, President of the Irish Medical Organisation and a practising GP, said 'It is important that patients with medical conditions other than non-Covid-19 are assessed by their GP." Dr McGarry urged patients who may be anxious about visiting a doctor's surgery to call their GP so their situation can be assessed, and they can be advised of the next step.
Post offices are open for business as usual and special arrangements for post office customers unable to collect their regular DEASP payments, for example Pensions, are now in place. All social welfare payments will be held at the Post Office for up to 90 days.
A nominated
Temporary Agent
may collect the payment on the customers behalf, on production of the necessary ID and documentation. The customer must sign the temporary agent application form and give their public services card to the appointed temporary agent. The agent must bring some photo id with them to the post office along with the signed form and card.
Download the appointment of temporary agent application form here.
Connect, Inform and Support
Age Action's COVID-19 Emergency Response
Age Action has reconfigured its supports and services to ensure older people in Ireland are prioritised, protected, informed and supported during the COVID-19 pandemic. See details
here
.
With the outbreak of Covid-19, Third Age – managers, staff and volunteers – have adapted each programme to ensure continuity of service and to provide new solutions for a changed time.
Find a brief rundown on the Third Age services and programmes during this COVID-19 emergency here.
Age & Opportunity are broadcasting three live 15-minute physical activity sessions online each week that older people can join in with – '
Age & Opportunity Movement Minutes
'.
The first will be a seated activity session, the second will be a standing activity session and the third will be a mix of seated and standing.
Join them on their Facebook page for '
Age & Opportunity Movement Minutes
' every:
‣ Monday @ 11am: Seated Physical Activity Session for Older People
‣ Wednesday @ 11am: Standing Physical Activity Session for Older People
‣ Friday @ 11am: Seated and Standing Physical Activity Session for Older People.
Download the PDF file
here
.
Back to top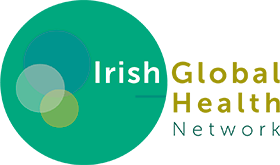 A Guide to Safe Shopping During COVID-19
Supermarkets are high-risk sites of infection for Covid-19 because of a disregard of hygiene standards.
The Irish Global Health Network published guidelines for shoppers to help reduce the spread of Covid-19.
The guidelines set out a number of protocols to help the public protect themselves before, during and after shopping to help reduce the incidence of the highly infectious disease.

Find the quick guide to safe shopping during the COVID-19 alert here.
Read further details
here
.
The Genesis Programme, through the Area Based Childhood (ABC) Programme and The Changing Lives
Initiative have put together a resource document to support parents and families during the COVID-19 alert.
Download the guide here.
Download the PDF file
here
.
The COVID-19 Information Booklet
in the Easy to Read

Format

is available for download here.

Check other COVID-19 resources on the HSE website here.
The Department of Health/HSE are in the process of updating public information posters/artwork to reflect new guidelines issued on Friday the 27th March.
They are also working on images and Irish versions.
See all updated materials on the Gov.ie resource hub here.

The World Health Organisation
Resources
The World Health Organisation (WHO) have a section on their public advice section on their website including information on the proper use of masks and myth-busters around COVID-19.
Click
here
for more.
COVID-19 National Summary
Cases in Your Area
Check
here
RTE's Map of COVID-19 Cases county by county.