ECHALLIANCE FLAGSHIP EVENT
Join the DHS Summit to learn, network and share!
4 - 5 October
More than 700 experts from 70+ different countries have already registered. Register for free and be part of this experience where you will have the opportunity to network with health and care profesionals from around the world.
ECHALLIANCE FLAGSHIP EVENT
Be part of the Global Health Connector Pavilion @ HLTH
Join our Pavilion at HLTH where the entire health ecosystem will meet to learn, collaborate, and define the future of healthcare. With a purpose built landing zone, you can drive awareness and accelerate your growth goals with a presence at HLTH 2022.
Deadline to apply: 26 September
ECOSYSTEM OF THE MONTH
Norwegian Smart Care Cluster is our Ecosystem of the Month
Norwegian Smart Care Cluster works to ensure that we and our members take part in the development of sustainable health solutions for the future.
CONNECTED HEALTH
Connected Health launches 'Carbon Neutral Care'
The initiative will see the introduction of a fleet of electric cars and electric bicycles to help address the challenges associated with rising fuel costs for care workers and reduce Connected Health's carbon footprint.
BEAMER PROJECT
Check out the 1st BEAMER Newsletter: Improving Adherence Behaviour, Together
We have specially designed this newsletter to keep you up-to-date with the latest happening in adherence and this 28-member consortium project. Patient non-adherence is still a significant issue across all therapeutic areas, resulting in 200,000 premature deaths in the EU annually.
COGNITANT
My stroke companion – personalised digital support for stroke survivors
Cognitant supported UCLH to develop a digital support centre (DSP), called 'My Stroke Companion'. 'My Stroke Companion' enables clinicians to create a bespoke and personalised information prescription based on a patient's individual needs.
ARGENTINIAN ECOSYSTEM
We welcome our new Argentina Digital Health Ecosystem!
We are pleased to welcome the Argentina Digital Heatlh Ecosystem. Read the interesting interview with its Ecosystem Coordinators, Andrea Barbiero, Lucila Falcone and Maria Isabel Iñigo Petralanda.
BEWELL PROJECT
Blueprint Alliance for a Future Health Workforce Strategy on Digital and Green Skills
The partnership brings together a substantial and diverse pool of leaders representing stakeholders in the health sector at various levels for which the training, upskilling, and reskilling of the health workforce are a strategic priority.

Welcome the Newest Members of ECHAlliance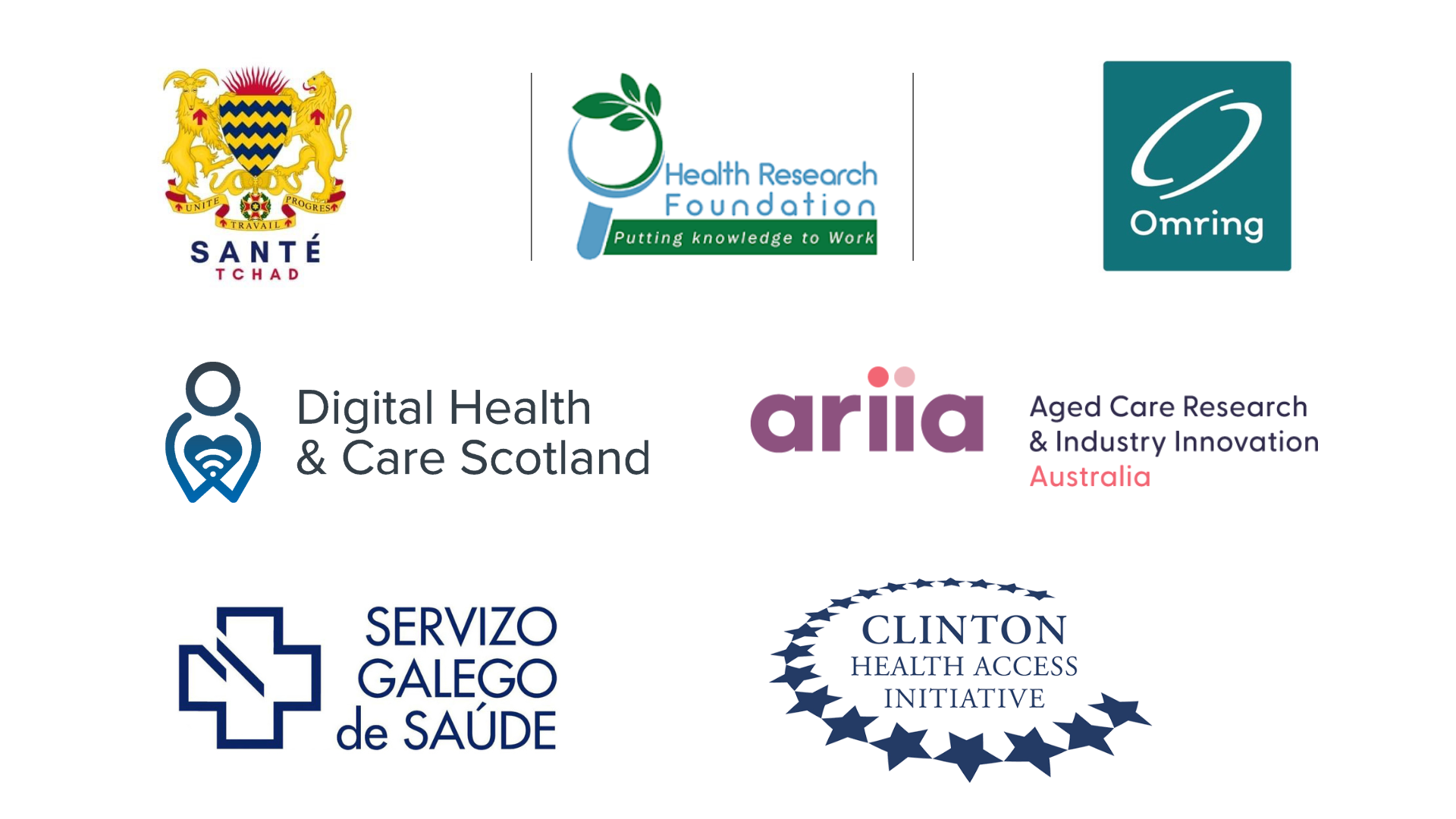 Network Events
Will you be attending one of the interesting events below? You'll have the opportunity to connect with ECHAlliance as we speak about important matters related to health and digitalisation in some events.

There's also the chance to take advantage of ECHAlliance member-discounted registration!

Take a look below!
ATA's Telehealth awareness week
18 - 24 September
1st Pan-European Healthcare Procurement Summit
20 - 21 September 2022, Brussels
Smart Health Summit
28 September 2022, Dublin
4th Digital Health Society Summit
4 - 5 October 2022, Online
Global Summit Telemedicine & Digital Health 2022
4-6 October, Hybrid, São Paulo
14th Annual Global Health Insurance Conference
6 - 7 October 2022, Prague
GHCP Summit @ Global Digital Health Summit, Expo & Innovation Awards
28 - 29 October 2022, New Delhi
GHCP Summit @ HLTH
15 November 2022, Las Vegas
GHCP Summit @ Africa Health Bussines Symposium
24 November 2022, Nairobi
GHCP Summit @ ATA'S 2022 EDGE Policy Conference
7-9 December 2022, Washington DC
Digital Health & Wellness Summit 2023 @ MWC - 4YFN
27 February - 2 March 2023, Barcelona
Funding Opportunities
Last month, our members received our Monthly Funding and Collaboration Opportunities email with lots of funding, tender announcements, competitions, as well as national and regional funding sources.

Ecosystem Gathering & Other Events
Estonian Connected Health Cluster's annual Health community event
15 September, Estonia
HL7® FHIR® Connectathon
17-18 September, Hybrid - Baltimore
Digital Mental Health Innovation Cluster Meeting
20 September, Scotland
Ask-a-Patient online event - for professionals
21 September, Online
'Sustainable Nordic Healthcare' Webinar
22 September, Online
Science Summit at UNGA77
13-30 September, Hybrid, New York
Promedica 2022 Innovation Summit
27 September, USA
Manchester Ecosystem / Turing-UoM Sandpit: Data Science and AI for Translational Digital Health
27 - 28 September, Manchester, UK
eHealth2022 – International Conference
28-30 September, Helsinki
Webinar – The Sustainability Challenge – Greener Approaches to Healthcare
29 September, Online
Skill Training In Participatory Health Research Workshop
9 October, Denmark
Hyland Summit 2022: Taking the show on the road
11, 13, 20 October and 9 November, Multiple locations
ESSENCE project event
13 October, Online
European Week of Active and Healthy Ageing
18-20 October, Gdańsk - Poland
Skills for Health Thematic Innovation Ecosystem
24 October, Online
Scientific symposium "Gene editing – from research to industry"
25 October, Vilnius - Lithuania
EFIB'2022
26-27 October, Vilnius - Lithuania
The next steps for a real European Health Union,
27 October, Brussels
SIP 2022 Annual Stakeholder Forum Meeting
31 October, Online
EU HEALTH SUMMIT 2022:Towards an EU Health Union
15 November, Brussels
Health Data Forum Global Hybrid Summit
17-18 November, Hybrid, Porto - Portugal
Pain in the International Classification of Diseases (ICD-11)
29 November, Online
Healthy Ageing Innovation Cluster Meeting
7 December, Scotland
Digital Mental Health Innovation Cluster Meeting
13 December, Scotland
JOIN US - Become a member!
ECHAlliance membership offers a wide range of benefits and membership levels. We would be pleased to have a discussion about your participation in ECHAlliance. Some key points to consider:
There is a simple online application form to join us
Not-for-Profit organisations may join for free
Click here to view a range of membership options
If you have questions regarding membership, email us at membership@echalliance.com