FLAGSHIP EVENT
We have planned a full week of activities for our International delegation

13-16 November, Las Vegas
Our delegates from USA, Africa, South America, India, and Europe will enjoy a busy schedule including:
- GHCP Summit: 15 November @ 8h (PT)
- ECHAlliance Global Health Connector Pavilion
FLAGSHIP EVENT
Less than a week until The GHCP Summit @ Global Digital Health Summit, Expo & Innovation Awards

29 October 9:30h (IST), New Delhi
Don't miss the next Global Health Connector Partnership Summit at India, that will cover the 4 GHCP Themes: Disparities Globally; Digital Skills Workforce: Recruitment, Retention, Resilience; Data and Digital Services & Green Health.
ECOSYSTEM GATHERING
New Speakers Announced! Northern Ireland Connected Health Ecosystem Gathering
9 November, Belfast
Check out a host of exciting and innovative speakers who will be discussing 'Using Data for the benefits of patients, health systems and companies' during the Northern Ireland Ecosystem Gathering
FLAGSHIP EVENT
GHCP Summit @ Africa Health Business Symposium
24 November 12h (EAT), Hybrid, Kenya
Don't miss the Global Health Connector Partnership Summit: Digital Health Engagement for Africa. Thursday 24 November 2022 | TIME: 12:00pm to 1:30pm EAT
ECOSYSTEM OF THE MONTH
Finland – OuluHealth is ECHAlliance Ecosystem of the Month
We are very glad to feature OuluHealth Ecosystem as our Ecosystem of the Month for October. Andy Bleaden, our Communities Manager, says: "It is easy to see why OuluHealth is the ecosystem that is held up as a good practice ecosystem – with its co-creation baked in approach and visionary Hospital of the Future"
STAR
Payment Innovation: New Value-Based Business Models in Healthcare
Star's Director of Strategy & Insight discusses the rise of new healthcare business models and how these partnerships fuel growth and create opportunities for all industry players to ramp up their impact, increase profitability and help more people with their products.
CONNECTINGHEALTH
Join CONNECTINGHEALTH's Future Workshops and Digital Health Ecosystems Map
CONNECTINGHEALTH will be hosting a series of future workshops where you will be able to give your opinion on the challenges, opportunities, and ideas in digital health. Your input will contribute to the agenda that the European Union will consider a priority.
STRATA HEALTH
ICS 5-Step Toolkit for Digitising Transitions of Care in 2023
As the health and care ecosystem becomes more interlinked, is your ICS looking for innovative ways to bridge information and communication gaps during transitions of care? Digital processes and platforms that enable successful care transitions better support patients and close feedback loops between providers. The path forward is digital. Here is Strata Health's roadmap.
MADRID ECOSYSTEM
We Welcome our New Ecosystem Madrid, Spain
We are very excited to welcome another ecosystem from Spain: Madrid Digital Health-Biosciences Ecosystem. Read this interview with Luis Villarrubia. Coordinator of DIH·bio and Deputy Director of Entrepreneurship Department of the Universidad Autónoma de Madrid.
BEWELL PROJECT
The BeWell project is now live
The BeWell project website is now live on https://bewell-project.eu/. Through the website, the project will communicate its activities and disseminate its outputs. The website will be constantly updated throughout the lifecycle of the project. Stakeholders will be able to find information about the project, the list of partners, resources, news and contact details.
BECOME A MEMBER
Become a member of ECHAlliance and join a global community
Let us tell you about how to become a member and what we do for our members as well as some of the benefits of joining our Global Digital Health Community. Our network is growing join us and become a member of ECHAlliance today!
Welcome the Newest Members of ECHAlliance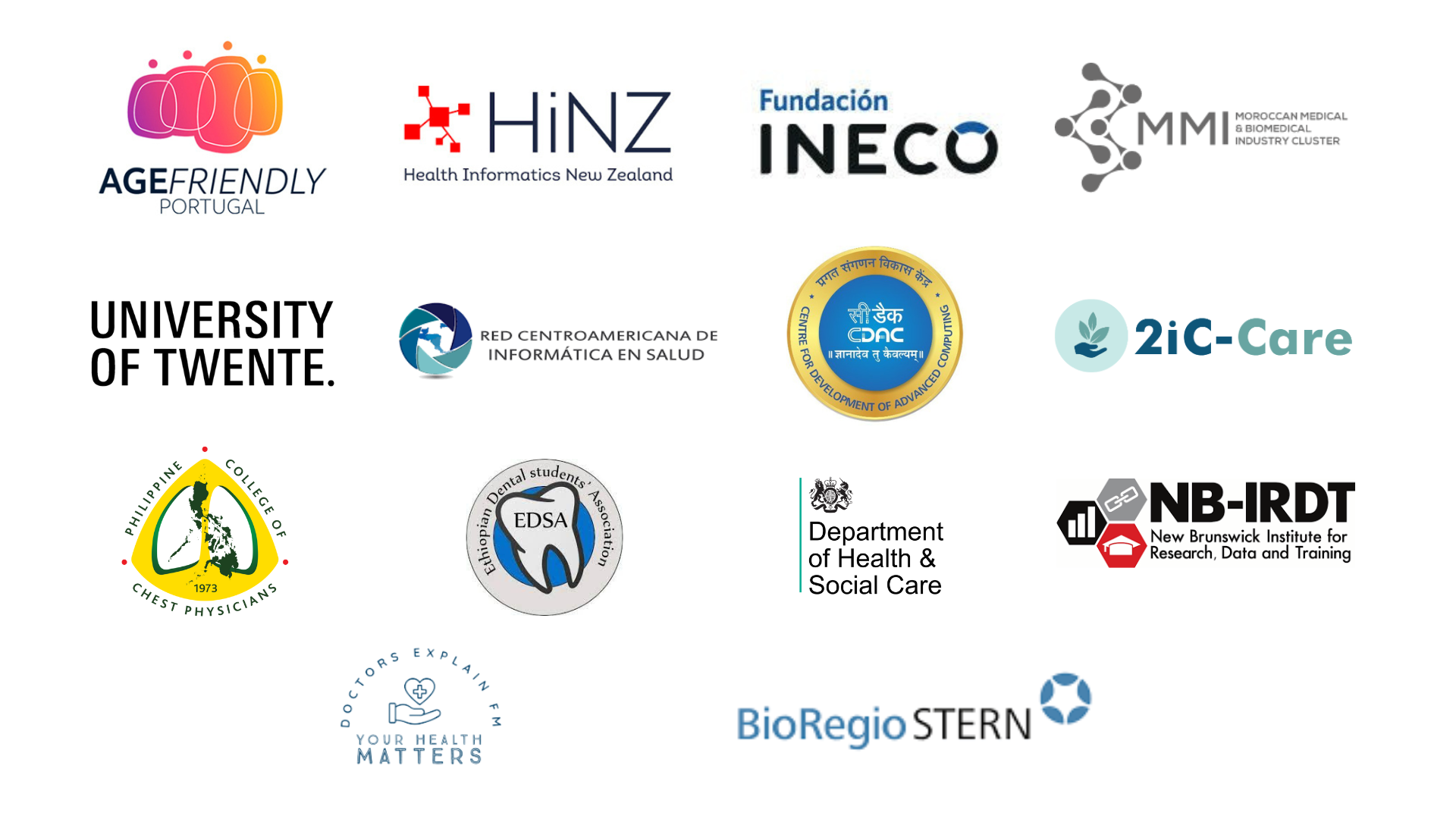 Network Events
Will you be attending one of the interesting events below? You'll have the opportunity to connect with ECHAlliance as we speak about important matters related to health and digitalisation in some events.

There's also the chance to take advantage of ECHAlliance member-discounted registration!

Take a look below!
Funding Opportunities
Last month, our members received our Monthly Funding and Collaboration Opportunities email with lots of funding, tender announcements, competitions, as well as national and regional funding sources.

Ecosystem Gathering & Other Events
Scientific symposium "Gene editing – from research to industry"
25 October, Vilnius - Lithuania
EFIB'2022
26-27 October, Vilnius - Lithuania
Solve Real Healthcare Challenges at the #BHHSummit 2022
26 October, Barcelona
Blockstart Workshop | Blockchain in Life Sciences & Health
27 October, Online
The next steps for a real European Health Union,
27 October, Brussels
SIP 2022 Annual Stakeholder Forum Meeting
31 October, Online
Hyland Summit 2022: Taking the show on the road
9 November, Multiple locations
Northern Ireland Connected Health Ecosystem Gathering
9 November, Belfast
WHINN – Week of Health and Innovation 2022
11 November, Odense
EU HEALTH SUMMIT 2022:Towards an EU Health Union
15 November, Brussels
Health Data Forum Global Hybrid Summit
17-18 November, Hybrid, Porto - Portugal
Prevention Days by @hub.brussels
23 November, Brussels
Czech E-Health Ecosystem Gathering
24 November, Online
Pain in the International Classification of Diseases (ICD-11)
29 November, Online
Greater Manchester Connected Health Ecosystem
30 November, Online
Healthy Ageing Innovation Cluster Meeting
7 December, Scotland
Digital Mental Health Innovation Cluster Meeting
13 December, Scotland
23rd International Conference on Integrated Care (ICIC23)
22-24 May, Antwerp
JOIN US - Become a member!
ECHAlliance membership offers a wide range of benefits and membership levels. We would be pleased to have a discussion about your participation in ECHAlliance. Some key points to consider:
There is a simple online application form to join us
Not-for-Profit organisations may join for free
Click here to view a range of membership options
If you have questions regarding membership, email us at membership@echalliance.com