GHCP SUMMIT
GHCP Summit @ Africa Health Business Symposium

24 November 12h (EAT), Hybrid, Kenya. Join online
This week, join us online at the Global Health Connector Partnership Summit: Digital Health Engagement for Africa. Thursday 24 November 2022 | TIME: 12:00pm to 1:30pm EAT.
GHCP SUMMIT
GHCP @ HLTH - Highlights

15 November, Las Vegas
HLTH Las Vegas was a great success with more than 9,500 health innovators from 47 countries and over 850 sponsors. Special thanks to our ECHAlliance delegation for joining us.
Check out the highlights and ECHAlliance activities during HLTH.
RT5 Report
Check out the Round Table 5 Report
This report is a consensus of 28 invited expert stakeholders in vaccine research and development, immunisation programmes, public health, clinicians, vaccination registries, immunisation information systems, health informatics and policy-setting.
If you want to learn more register for the webinar on 10 January 23 @10h CET. REGISTER
TENDER WEBINAR
Webinar: Tender -The Catalan Information Systems Master Plan -
29 November 12.30 CET
Join our webinar and find out more about the tender that the Catalonian government launched to procure a clinical knowledge management platform service according with the openEHR standard.
ECOSYSTEM OF THE MONTH
Treviso Health and Social Care Innovation is the Ecosystem of the Month
The Treviso Health and Social Care Innovation Ecosystem are a relatively new but exciting ecosystem doing great work notably in the fields of healthy living conditions and smart homes and ageing demographics and dementia.
THE ACCESS GROUP
Improving Social Prescribing Outcomes – How are Access Elemental achieving this?
Read about The Access Group new integration that has gone live, making it easier for clinicians to manage and send referrals to social prescribing services.
DIGITAL HEALTH UPTAKE PROJECT
Digital Health Uptake kicked off to accelerate the large-scale use of digital health and care solutions in Europe

Together with six other partners, we have launched the Digital Health Uptake (DHU) project. It brings together a group of research organisations, businesses, and intergovernmental and multistakeholder associations at EU, national and regional level.
BIG MOTIVE
Big Motive on the importance of Service Design in Health & Social Care
This article highlights Big Motive's Service Design approach to health and social care projects and gives examples of some projects the team has worked on in the last couple of years.
MASSACHUSETTS ECOSYSTEM
We welcome our new Massachusetts Digital Health Ecosystem
We are very excited to welcome our first USA ecosystem: the Massachusetts Digital Health Ecosystem. Read our interview with Katie Green, Senior Program Manager, Innovation at MeHI.
CONNECTINGHEALTH PROJECT
CONNECTINGHEALTH Future Workshop: Reimbursements &
Financial Mechanisms -

November 30, 9:30 am
Join us in the next CONNECTINGHEALTH future workshop focusing on "Reimbursements and Financial Mechanisms." The workshop will take place online on the 30th of November from 9:30 to 11:00 CET.
INTERNET GOVERNANCE FORUM
IGF- Annual Global Digital Health Report 2022
The Dynamic Coalition on Digital Health, Internet Governance Forum, United Nations, is preparing the "Digital Health" report for 2022, for which we are conducting primary research via a survey.
We would like to have your valuable input on it. It would be great if you could also spread it in your network.
Welcome the Newest Members of ECHAlliance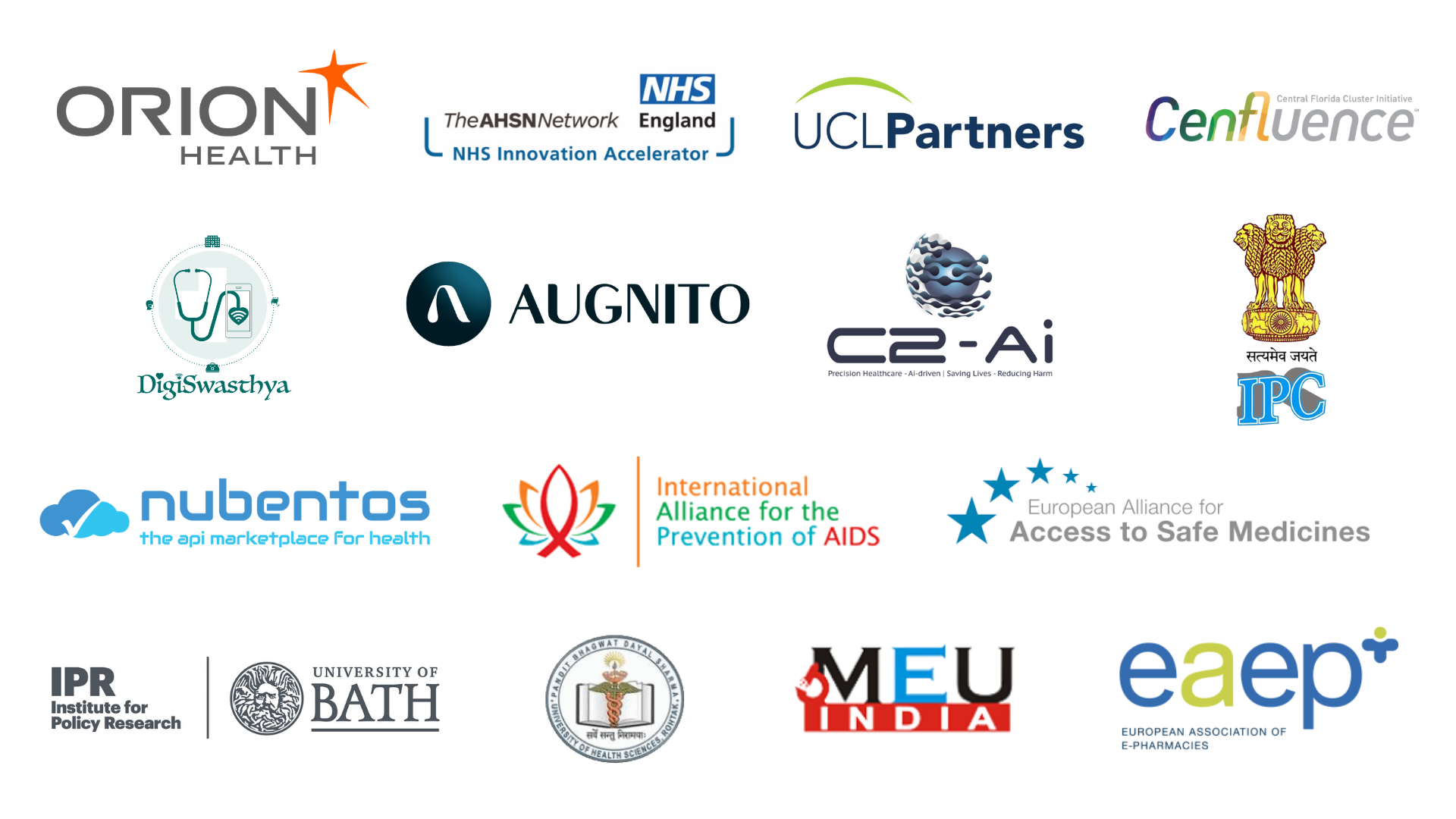 Network Events
Will you be attending one of the interesting events below? You'll have the opportunity to connect with ECHAlliance as we speak about important matters related to health and digitalisation in some events.

There's also the chance to take advantage of ECHAlliance member-discounted registration!

Take a look below!

Funding Opportunities
Last month, our members received our Monthly Funding and Collaboration Opportunities email with lots of funding, tender announcements, competitions, as well as national and regional funding sources.

Ecosystem Gathering & Other Events
JOIN US - Become a member!
ECHAlliance membership offers a wide range of benefits and membership levels. We would be pleased to have a discussion about your participation in ECHAlliance. Some key points to consider:
There is a simple online application form to join us
Not-for-Profit organisations may join for free
Click here to view a range of membership options
If you have questions regarding membership, email us at membership@echalliance.com