ECHALLIANCE GROUP ANNUAL REPORT
2021 ECHAlliance Group Annual Report Now Available!
Learn how we continued driving impact across different areas of digital health during the past year. With a side-by-side comparison between 2020 and 2021, you will see how the ECHAlliance Group experienced unprecedented growth in the last 12 months.
UKRAINE HEALTH CONNECTOR
Join Open Virtual Meeting of The "Supporting Ukraine, Neighbouring EU Member States and Moldova" HPP Network - 25 May
The aim of this meeting is to update you on the different activities undertaken to help Ukrainian patients and healthcare professionals as well as the neighbouring EU Member States & Moldova.
THE GLOBAL HEALTH CONNECTOR PARTNERSHIP
Recordings available!
GHCP SUMMIT @ ATA2022
We want to thank our partner ATA for the great welcome that ECHAlliance received in Boston and the inspirational event they organised.
Now you can watch the recordings of our two sessions.
GATEKEEPER PROJECT
GATEKEEPER - COI Webinar Public Procurement of Innovation - 8 June
Join us at the next Community of Interest webinar that will take place on 8 June @ 10:30 CEST. This co-creation workshop is organised with the aim of building the Public Procurement of Innovation (PPI) of the GATEKEEPER services and solutions.
ECOSYSTEM OF THE MONTH - HELSINKI
Finland – Health Capital Helsinki Ecosystem is our Ecosystem of the Month – May
Our ECHAlliance Ecosystem in Helsinki demonstrates all that is needed from an active ecosystem: a strong stakeholder group, great champions and clear vision, priorities and strenghts.
HEALTHGATEWAY AFRICA TRUST
Virtual Hospitals – Democratise Healthcare through The Use of Modern Technologies
The approach of Health Gateway Africa Trust is person-centred and focuses on making health systems work for health seekers by reducing inequalities and promoting access to services that are essential for healthy living and wellbeing.
EU_SHAFE PROJECT
The EU_SHAFE Action Plans
The project Action Plans contains strategies for use in the respective regions based on experiences held, lessons learnt and knowledge gained through interregional cooperation. There are also examples of good practice.
NORTH SWEDEN & EXTREMADURA ECOSYSTEMS
Ecosystems successfully connecting the dots through CRANE Project
Two of our ecosystems, the North Sweden Life Science & the Extremadura Health Ecosystems, are connecting the dots through the CRANE Project. CRANE project aims to develop an integrated self-care model to improve chronic patients' wellbeing.
STAR
Healthcare evolution: the MedTech technologies fuelling SaMD product development
This comprehensive SaMD report takes you through what you need to know to understand the current moment in healthcare and emerging technologies, and how to craft a product strategy ready for the rigors of notified body approval.
Welcome the Newest Members of ECHAlliance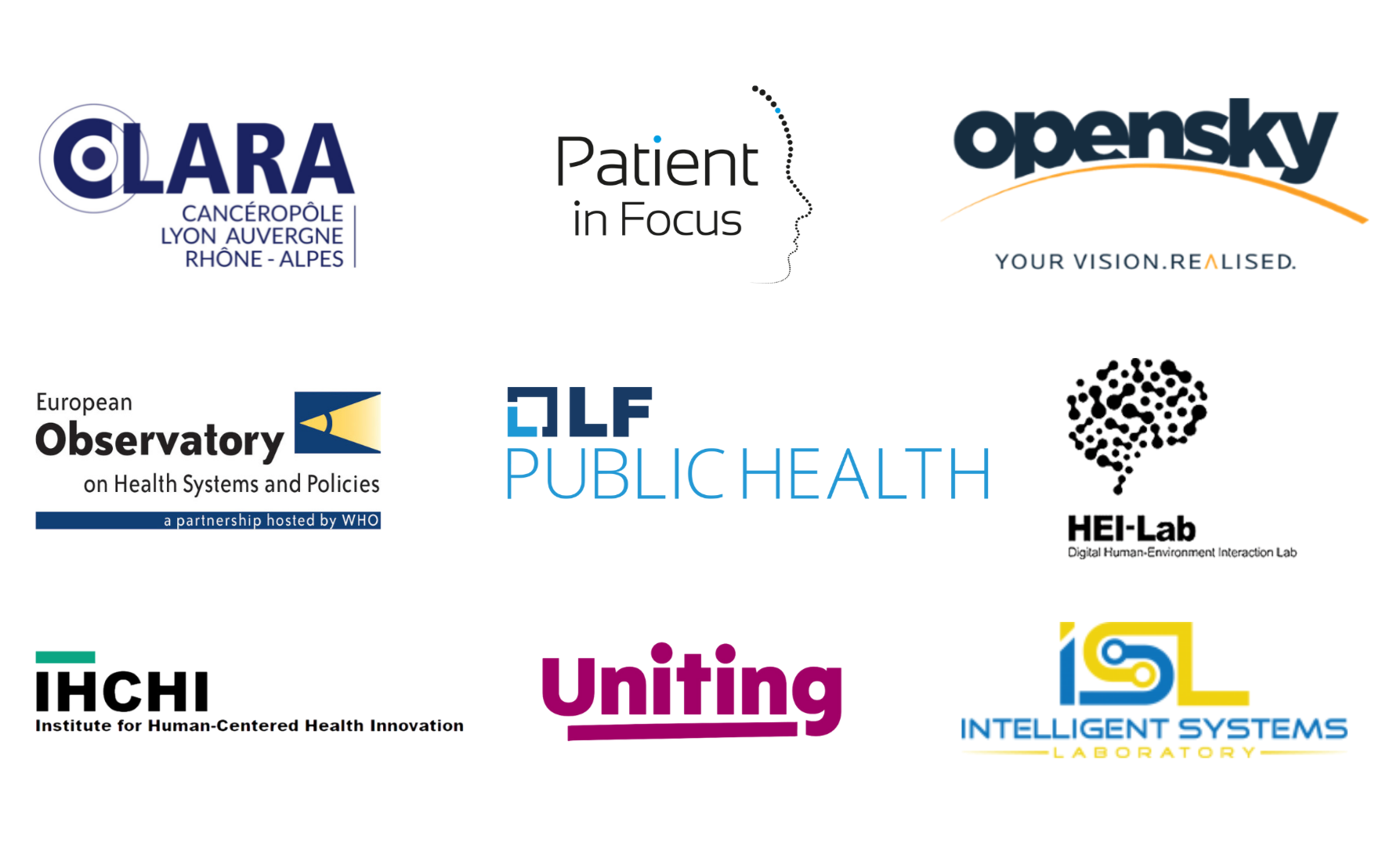 Network Events
Will you be attending one of the interesting events below? You'll have the opportunity to connect with ECHAlliance as we speak about important matters related to health and digitalisation in some events.

There's also the chance to take advantage of ECHAlliance member-discounted registration!

Take a look below!
Funding Opportunities
Last month, our members received our Monthly Funding and Collaboration Opportunities email with lots of funding, tender announcements, competitions, as well as national and regional funding sources.

Ecosystem Gathering & Other Events
JOIN US - Become a member!
ECHAlliance membership offers a wide range of benefits and membership levels. We would be pleased to have a discussion about your participation in ECHAlliance. Some key points to consider:
There is a simple online application form to join us
Not-for-Profit organisations may join for free
Click here to view a range of membership options
If you have questions regarding membership, email us at membership@echalliance.com