UKRAINE HEALTH CONNECTOR
Recording available! Webinar with the Ukrainian Ministry of Health
Listen to what Olesksii Iaremenko, Deputy Director of European Integration from the Ministry of Health shared with us about the urgent needs from within Ukraine.
ECHALLIANCE FLAGSHIP EVENT
Save The Date for
The 4th Digital Health Society Summit, 4-5 October
The 2-day Virtual Summit promotes the latest thought leadership of the DHS and showcases innovation, research, European-funded projects. It also addresses current digital and data challenges facing digital health.
THE DIGITAL HEALTH SOCIETY
Results of Health Data Round Tables
Looking to know more about the challenges and opportunities in health data? The DHS in collaboration with the I~HD has organised 4 Round Tables. Here are the reports.
THE GLOBAL HEALTH CONNECTOR PARTNERSHIP
Join the GHCP SUMMIT @ ATA2022 -1 May at 9:30h EST
Centred around the theme "Globally targeting Health Inequalities, Digital Health Skills & Health Data", speakers from India, UK and the USA will offer solutions to shared problems. Watch via live stream using virtual registration. Our members can register and watch for free.
GRAVITATE HEALTH EVENT
Register for the Gravitate-Health Connectathon on 2-4 May
Get the chance to test the exchange and display of electronic Product information (ePI) and the International Patient Summary (IPS) as FHIR documents.
ECOSYSTEM OF THE MONTH - FINLAND
Finland – Kuopio Health Ecosystem is our Ecosystem of the Month – April
The Kuopio Health Open Innovation Ecosystem is a thriving international community dedicated to improving health and wellness through collaborative innovations.
BETTER
Better Develops an Application for Health Assessment of The Elderly
In cooperation with Home Nursing Services, Better developed a mobile application that provides an up-to-date and accurate review of patients' health assessment.
SMARTWORK PROJECT
Check Out The Last SmartWork Newsletter
SmartWork project might have come to an end but the work on the SmartWork services for maintaining and strengthening health & wellbeing of older office workers continues. Read the project's final news.
LITHUANIAN ECOSYSTEM
Watch a Live Broadcast for Lithuanian Life Sciences
Listen to "Virtual Biotech Cafe 2022" with the theme "Unlocking international potential of Lithuanian Life Sciences."
DISH PROJECT
DISH Project Concludes with Its Final Conference
DISH held its Final Conference under the theme 'Bridging the digital gap: how the healthcare workforce can obtain innovative and digital skills'.
MCKINSEY & COMPANY
Annual Report: The Digital Transformation of Germany's Healthcare System
Read the recently published "eHealth Monitor Germany" , McKinsey's second annual review of the progress of digitisation in German healthcare.
Welcome the Newest Members of ECHAlliance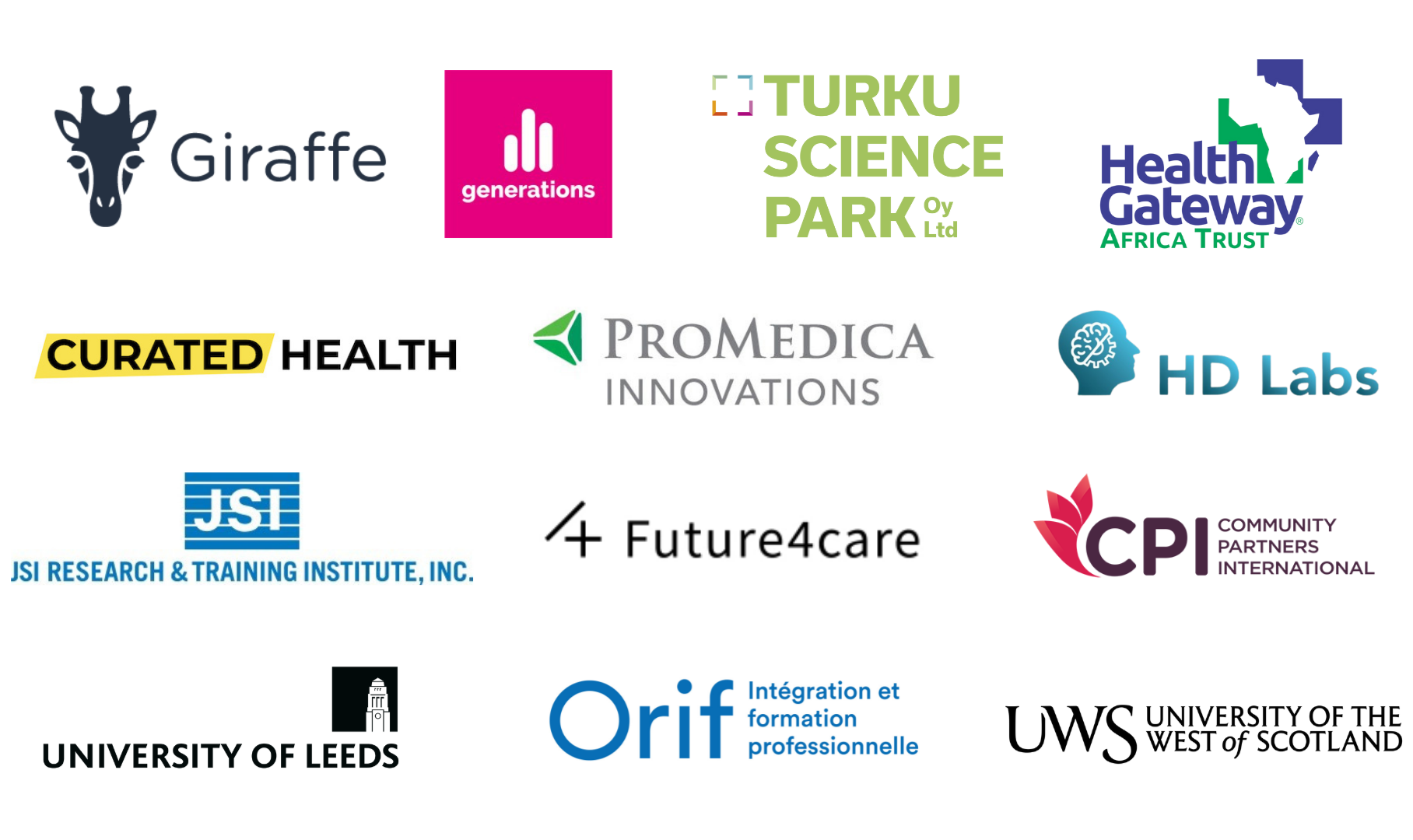 Network Events
Will you be attending one of the interesting events below? You'll have the opportunity to connect with ECHAlliance as we speak about important matters related to health and digitalisation in some events.

There's also the chance to take advantage of ECHAlliance member-discounted registration!

Take a look below!
Funding Opportunities
Last month, our members received our Monthly Funding and Collaboration Opportunities email with lots of funding, tender announcements, competitions, as well as national and regional funding sources.

Ecosystem Gathering & Other Events
JOIN US - Become a member!
ECHAlliance membership offers a wide range of benefits and membership levels. We would be pleased to have a discussion about your participation in ECHAlliance. Some key points to consider:
There is a simple online application form to join us
Not-for-Profit organisations may join for free
Click here to view a range of membership options
If you have questions regarding membership, email us at membership@echalliance.com