Programme for Beyond Blame 2018 Now Online: Last few places available so register now!
Beyond Blame 2018: Challenging HIV Criminalisation is a one-day meeting for activists, advocates, lawyers, scientists, healthcare professionals, researchers, policymakers, and anyone else interested in working to end HIV criminalisation.

With only a 220 maximum capacity, space is now very limited, so if you plan to attend on Monday 23 July you should register as soon as possible by visiting our Eventbrite page.

You can now download the two-page (pdf) draft programme by clicking here.

If you can't be in Amsterdam, we will be live streaming all of the plenary sessions onto the HIV JUSTICE WORLDWIDE YouTube Channel. Don't forget to subscribe ahead of time so you are alerted!
And you can be part of the conversation on Twitter by using the hashtag #BeyondBlame2018

Beyond Blame 2018: Challenging HIV Criminalisation is being convened by the Steering Committee of HIV JUSTICE WORLDWIDE – comprising AIDS Action Europe, AIDS-Free World, AIDS and Rights Alliance for Southern Africa (ARASA), Canadian HIV/AIDS Legal Network, Global Network of People Living with HIV (GNP+), HIV Justice Network, International Community of Women Living with HIV (ICW), Southern Africa Litigation Centre (SALC), Sero and Positive Women's Network – USA (PWN-USA).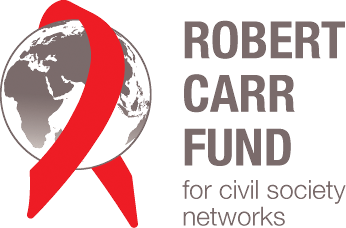 Beyond Blame 2018
is supported by a
grant from the
Robert Carr Fund
for Civil Society Networks.