"It's SUBTRACTION not ADDITION.."
The words from my primary school teacher still ring clear:
"Son, you need to understand this (problem) is Subtraction not Addition"
This from a man who told us, and we all believed, that he had won the Second World War single-handedly! I found out later he was wrong on this point.!
But he wasn't wrong on the statement about Subtraction. Believe it or not - that is what life is actually about.
And we have all been taught the lesson of subtraction with the Covid 19 pandemic. There has been a reset. Life is now about getting rid of the non-essentials and changing the way we look at the many things we took for granted.
Health in general, breathing in particular, are some of the many things we took for granted.
I have noticed in recent months, that many families have stripped away the idea that education/ schooling etc are things to be taken for granted.
And conversely I have noticed, on many levels, a renewed energy among parents for the efforts of their teachers and their College in educating their sons.
There has been a very positive support in families contributing financially, supporting their son's sporting games and offering assistance at organising events...
Education in general could benefit from a round of subtraction. Stripping away the waffle which seems to surround every educational enterprise would be a good start.
+For teachers, subtraction means focusing on what is essential in teaching...the basics.
+For boys, subtraction means to focus on what is needed to get UE, junior diploma or excellence credits...the goals
+For sports teams and coaches, subtraction means to focus on the basics of fitness, tactics and teamwork...the actual game
+For our growing number of music players, subtraction means to practice daily, stop the excuses....the performance
The Marist tradition has always spoken about the value of Simplicity..being authentic and subtracting the non-essentials from one's life
Even Christian theology and the Scriptures talk about "Self-Emptying", (Subtraction) after the model of Christ . The opposite of self-fulfillment (Addition)
Is it time for new maths in this reset?
As one of the great mystics of the church said :
"God is not found in the soul by adding anything but by a process of subtraction"
(Meister Eckhart )
Worth thinking about!
Another good fortnight and a very good start to Term 3
In His Peace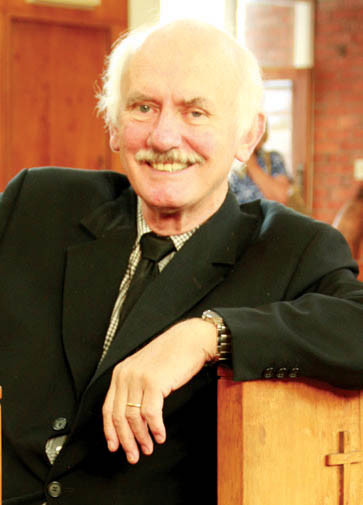 K.F.FOUHY
HEADMASTER
News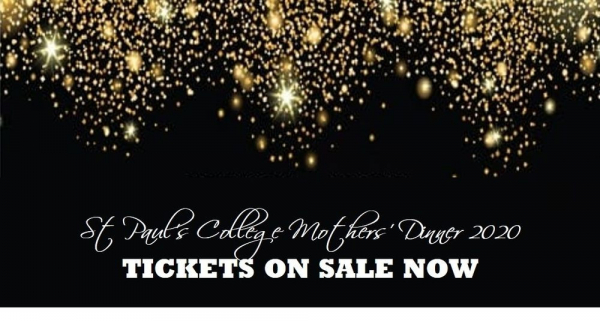 Mothers! Come and enjoy a night of Bling, Glitz & Glamour....Friday 11th September 2020
---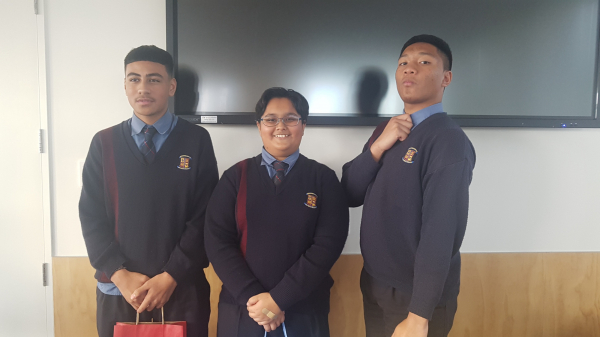 On Tuesday 30 June, 2020 we held the Year 9 Speech Final in the wonderful Champagnat Auditorium. Each of our Year 9 English classes was represented by three finalists.
---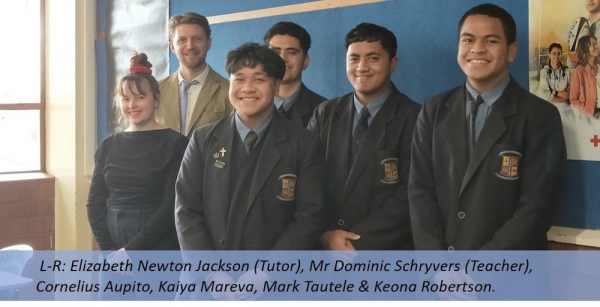 Congratulations to the following Year 12 students, Cornelius Aupito, Kaiya Mareva, Mark Tautele and Keona Robertson.
---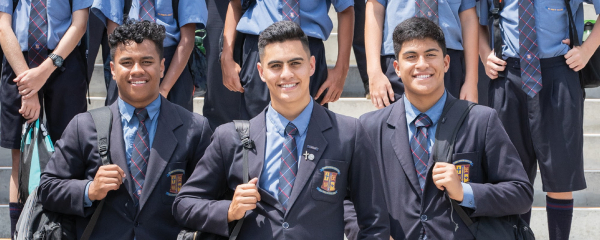 Welcome to the new look St Paul's College website...our home page will be updated regularly to show up-to-date news & events. You may click on the NEWS & EVENTS at the top of any webpage to view older articles.
---

In our Online Library, just the same as Auckland Libraries online, students can see what books we currently have available to be lent out and also see links to websites that we recommend.
---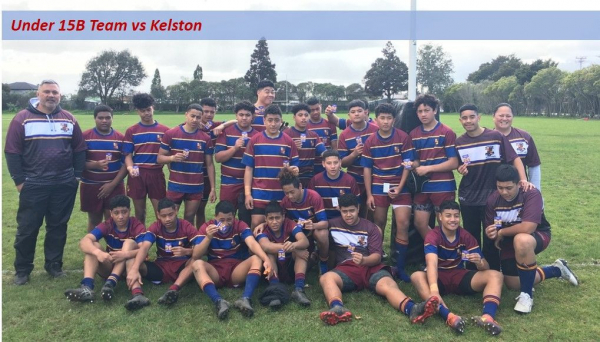 Match reports from 1st XV, U14B and U15B
---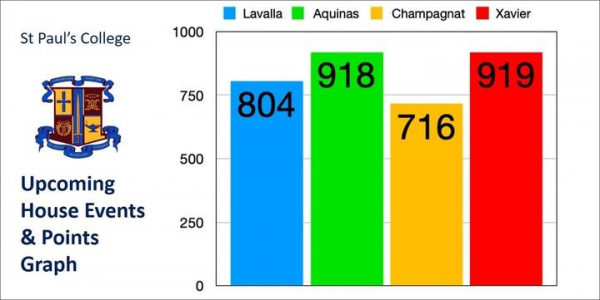 We have four events coming up this term...
---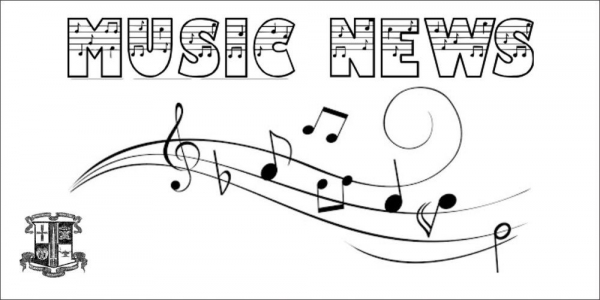 The Junior Choir has seen an impressive level of commitment from our young men. Well done.
---

Library News 30 July 2020
---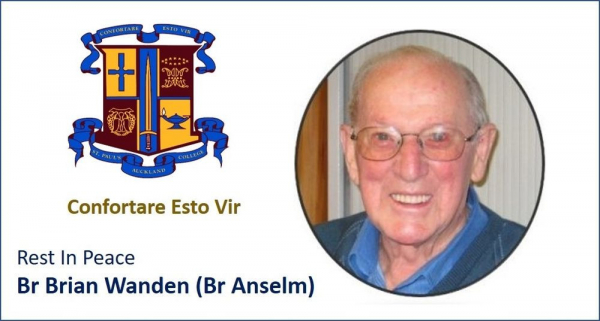 On Thursday 6th August, we would like to extend you a warm invitation to the celebration of the life of Br Brian Wanden (Br Anselm) who died in April this year,
and acknowledge the huge contribution he made as Headmaster of St Paul's College for many years...
---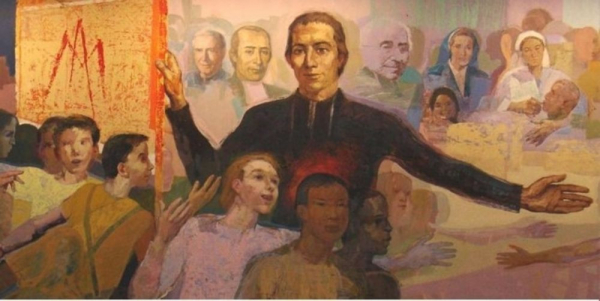 Once a year the whole College celebrates its Founder, St Marcellin Champagnat, with a Mass, movie and meal. This year we will celebrate the Feast Mass of St Marcellin Champagnat on Friday 7th August 2020
---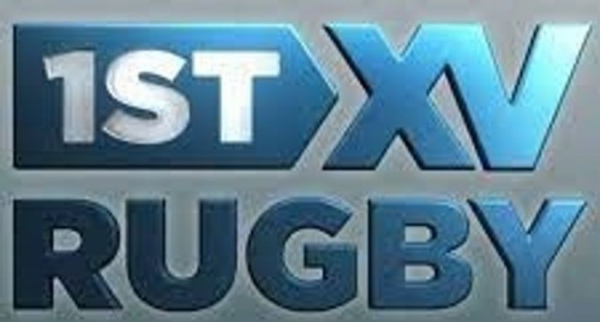 Come & support our 1st XV Rugby home game.....Saturday 8th August at 12 noon...
---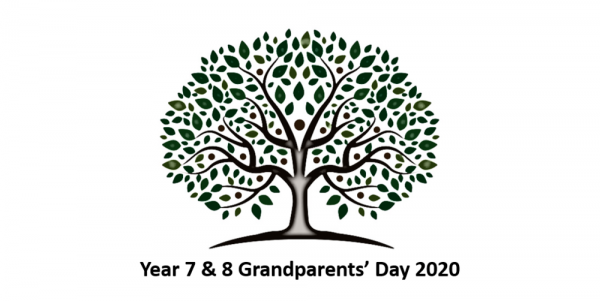 Year 7 & 8 Grandparents' Day with Liturgy & Morning Tea takes place on Friday 14th August 2020
---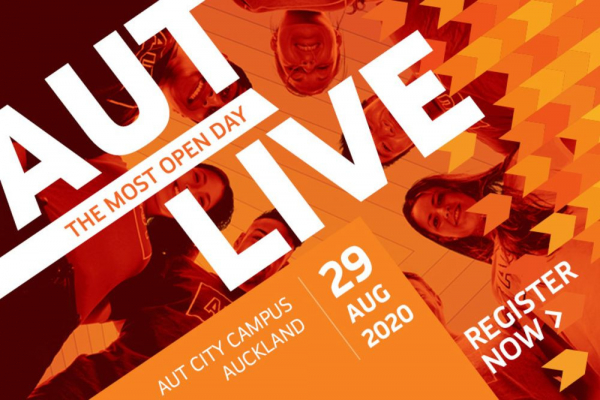 You're invited to AUT LIVE on Saturday 29 August.
---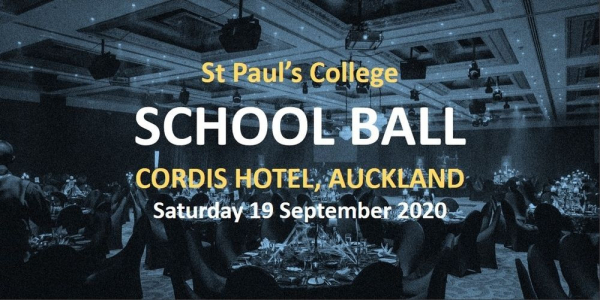 When: Saturday 19th September 2020
---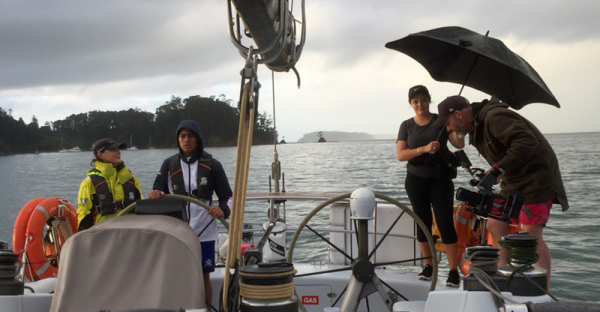 Ron Holland (St Paul's Old Boy) has often reflected on how his passion for sailing steered him from an uncertain future, after failing School C twice, to becoming one of the most important yacht designers in the world. He is so proud that the St Paul's boys have the opportunity to sail a yacht he designed. When he visited the school in March 2020 to pick up his Outstanding Achievers award, he applauded our commitment to sailing. It teaches young men to dream, and to dare to believe that their dreams can come true.
---
Events
When:
Monday, 27th to Friday, 31st July
---
When:

Friday, 31st July 3:30pm to 4:30pm

TIC: HMS
Location: St. Paul's College Gym
---
When:

Saturday, 1st August 12:00pm to 2:00pm

TIC: MJS
Location: Cox's Bay
---
When:

Monday, 3rd August 3:30pm to 5:00pm

TIC: MTG
Location: St. Paul's 1
---
When:

Monday, 3rd August 3:30pm to 5:00pm

TIC: DMT
Location: Cox's Bay
---
When:

Tuesday, 4th August 4:00pm to 6:00pm

TIC: HMS
Location: TBC
---
When:
Tuesday, 4th August
---
When:

Tuesday, 4th August 8:00am to 8:40am

TIC: GSE
Location: Chapel
---
When:

Tuesday, 4th August

TIC: JBW
7 Y7&8 and 6 Senior Students
Location: BNZ Building Holbrook
---
When:

Wednesday, 5th August 4:00pm to 6:00pm

TIC: DMT
Location: Avondale College 1
---
When:

Wednesday, 5th August 12:05pm to 1:00pm

TIC: MTA
Location: Auditorium Space
---
When:

Wednesday, 5th August 4:00pm to 6:00pm

TIC: DSS, MTA
Location: St. Paul's Gym
---
When:

Wednesday, 5th August 4:00pm to 6:00pm

TIC: DMT, STU
Location: Victoria Park
---
When:

Wednesday, 5th August 1:30pm to 3:20pm

TIC: MTG, MWS, ACK, AHE
Location: St. Paul's Gym & Sports Field
---
When:
Wednesday, 5th August
---
When:

Wednesday, 5th August 4:00pm to 6:00pm

TIC: DMT, MPA
Location: St. Paul's 1
---
When:

Thursday, 6th August 5:00pm to 9:00pm

TIC: KFY
Location: Auditorium Space
---
When:

Thursday, 6th August 12:05pm to 1:00pm

TIC: PDA
Location: FV206
---
When:

Friday, 7th August 10:00am to 3:30pm

TIC: PDA, KFY
Location: St. Michael's Church - Remuera
---
When:

Friday, 7th August 3:30pm to 4:30pm

TIC: HMS
Location: St. Paul's College Gym
---
When:

Saturday, 8th August 12:00pm to 2:00pm

TIC: MJS
Location: Waitakere College
---
When:

Saturday, 8th August 11:30am to 12:30pm

TIC: MTG
Location: Western Springs Field 1
---
When:
Monday, 10th August
---
When:

Monday, 10th August 3:30pm to 5:00pm

TIC: DMT
Location: Cox's Bay
---
When:

Tuesday, 11th August 3:30pm to 5:00pm

TIC: HMS
Location: TBC
---
When:
Tuesday, 11th August
---
When:

Tuesday, 11th August 8:00am to 8:40am

TIC: GSE
Location: Chapel
---
When:

Tuesday, 11th August 9:00am to 3:00pm

TIC: JBW
5 Year 13 students
Location: Manukau Institute of Technology
---
When:

Wednesday, 12th August 4:00pm to 6:00pm

TIC: DMT, MPA
Location: Kelston Boys
---
When:

Wednesday, 12th August 4:00pm to 6:00pm

TIC: DMT
Location: Western Springs 1
---
When:

Wednesday, 12th August 3:30pm to 5:00pm

TIC: MTG
Location: Royal Oak Intermediate
---
When:

Wednesday, 12th August 1:00pm to 3:20pm

TIC: MTG
Location: St. Paul's Field 1/ Courts
---
When:

Wednesday, 12th August 12:05pm to 1:00pm

TIC: MTA
Location: Auditorium Space
---
When:

Wednesday, 12th August 4:00pm to 6:00pm

TIC: DSS
Location: TBC
---
When:

Wednesday, 12th August 4:00pm to 6:00pm

TIC: MTA
Location: TBC
---
When:

Wednesday, 12th August 4:00pm to 6:00pm

TIC; DMT, STU
Location: Lynfield College
---
When:
Wednesday, 12th August
---
When:

Thursday, 13th August 12:05pm to 1:00pm

TIC: PDA
Location: FV206
---
When:

Friday, 14th August 9:00am to 10:45am

TIC: MWS
Liturgy in Chapel
Morning Tea in Auditorium Space
Location: Chapel/ Auditorium Space
---
When:

Friday, 14th August 3:30pm to 4:30pm

TIC: HMS
Location: St. Paul's College Gym
---